How to review and select accredited cleaning companies for your workplace
There are various professional qualifications available for commercial cleaning companies to gain professional qualifications, allowing them to demonstrate to clients and potential clients their level of professionalism.
The trouble is that many websites are appearing, and offering cleaning companies the opportunity to get a "Mickey Mouse qualification for £50 or less, where they simply register, pay money and tick a couple of self certification questions. It sounds unbelievable, but it's true!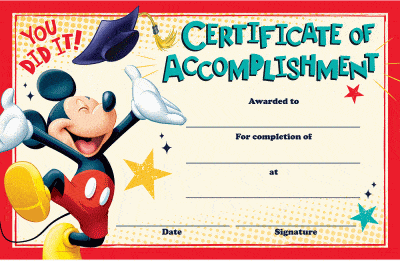 What are the top four accreditations are those to look out for when seeking accredited cleaning companies?
British Institute of Cleaning Science (BICSc)
The British Institute of Cleaning Science (BICSc) is the largest independent , professional and educational body within the cleaning industry.
They provide training and courses, to ensure companies and their employees can clean to a professional standard. BICSc training provides both individuals and commercial cleaning companies qualifications and professional accreditation. They will teach cleaners everything from how to fold a cloth correctly, how to correctly mop and vacuum, and much much more.
At Green Fox Cleaning, we have BICSc accredited trained assessors that train our cleaning operatives to these high standards. We also hold corporate BICSc membership, which can be verified by clicking the logo on the home page of our website. The best accredited cleaning companies should be holding BICSc accreditation - don't be afraid to ask them why they don't if this is the case.
Alcumas Safe Contractor
Aclumas SafeContractor accreditation gives businesses seeking a cleaning company or other professional trade the peace of mind that their supply chain is secure and resilient and allows contractors to demonstrate that they meet the necessary requirements around health and safety, environmental, modern slavery, diversity, equality, workplace wellbeing and financial stability, all in one product.
At Green Fox Cleaning, we hold full Alcumas Safe Contractor accreditation which we see as essential for the best accredited cleaning companies. Alcumas Safe Contractor helps professional cleaning companies to demonstrate their commitment to delivering best practice beyond health and safety.
Safety Management Advisory Services (SMAS)
SMAS Worksafe is one of the UK's leading providers of health and safety assessments and a national leader in providing full form SSIP (Safety Schemes in Procurement).
Having been established since 2006, they have gained a lot of experience in the field of health and safety and are experts at helping businesses manage their health and safety obligations. To show our commitment to this, we ensure every assessor completes the SSIP Assessor Training and in addition, they are then audited by an independently appointed SSIP Auditor.
It should therefore come as no surprise that Green Fox Cleaning hold full SMAS accreditation, and have done for a number of years.
Contractors. Health and Safety, Assessment (CHAS)
Since 1997, CHAS has been a trusted provider of health and safety (H&S) assessments. They are a leading provider of compliance and risk management services, helping contractors (including commercial cleaning contractors) and clients (buyers) demonstrate compliance with their award-winning supply chain and risk management services.
As a co-founder and pioneer of the Safety Schemes in Procurement (SSIP) and the Common Assessment Standard, CHAS leads the way in setting compliance benchmarks that raise supply chain risk management standards across the country. Our mission is simple: to make the world of work a safer place for businesses, employees and the public.
Both SMAS and CHAS accreditations should be high on the list when searching for accredited cleaning companies.
You guessed it again - Green Fox Cleaning hold full CHAS accreditation and have done for a number of years.
We hope you have found this article on selecting the best accredited cleaning companies helpful in making the right choice for your workplace.