Soda crystals to clean dishwasher - are they a good idea?
Soda crystals to clean dishwasher - or are there better options? The purpose of this short blog is to help you make the choice between Soda crystals to clean dishwasher, along with other options.
The dishwasher is a firm favourite in most workplaces, as well as at home. It is easy to think that it is in effect a self-cleaning device with it running a cycle to clean other items, but we do need to do some basic cleaning and maintenance to keep it as clean and hygienic as possible. The consideration of using soda crystals to clean dishwasher is a common one, but is this the best option?
Soda crystals to clean dishwasher - how to do it?
Soda crystals can indeed be used to clean your dishwasher easily. To do this, you simply need to add soda crystals to the detergent dispenser on your dishwasher, then run your dishwasher on the hottest wash your dishwasher allows for to give it a right good clean. After this process has been completed, the dishwasher should look and smell like new.
Are there other options apart from soda crystals to clean a dishwasher?
For another option to clean your dishwasher, you can place a glass measuring cup filled with two cups of distilled white vinegar on the top rack and run a normal cycle without detergent or dishes on the hottest setting. This should again result on a top quality clean of your dishwasher.
Don't forget - wipe the door seals clean!
Food remains that get stuck on your dishwasher door rim can lead to the seals perishing and your dishwasher leaking. The truth is that it isreally easy to prevent this. If you use your dishwasher regularly, a quick weekly wipe of the rim and seals with a damp cloth is all you need to do.
Green Fox Cleaning are a commercial cleaning company, who can not only keep your dishwasher clean and hygienic, but the rest of your premises also. Click here to learn more about us, and how we can help improve the appearance of your business with ours.
What are they?
Abrasive cleaners are designed to remove medium to high amounts of soil often found in small areas, that won't be removed with gentle wiping or cleaning alone.
The abrasive products come both in powder and liquid form and contain a kind of built-in elbow grease, which helps cut down on the hard rubbing required to remove soil and makes the cleaning process a lot easier when using them. Scouring pads are also included in this category.
The abrasive action when using these products is provided by a variety of ingredients: small particles of minerals or a network of fine steel wool, copper, nylon or metal particles imbedded in a matrix of solid plastic. The mixture of these and the friction and pressure caused by the cleaning process is what will help lift those stubborn stains and marks.
Dry abrasive cleaners - powdered products
Well established among common household cleaning products, the cleaning action of powdered cleansers is provided thanks to fine particles of common minerals such as calcite, quartz and silica. Powdered cleansers also contain small amounts of surfactants for removing more oily soils such as a greasy film often round found in sinks around the plughole and side after dishwashing.
When removal of food, drink or the always hard to remove mould stains is required, a bleaching agent is usually present in these products. If removal of rust stains is a feature of the product, oxalic acid or sodium hydrosulphite is usually present to make this process as easy and straightforward as possible.
Wet abrasive cleaners - liquid cleansers
Wet abrasive is a stronger option. Liquid cleansers are a strong form of solid abrasive particles in a thick liquid matrix. Containing more softer abrasives than are normally found within powdered cleansers, the result is a gentler abrasive action than powdered cleansers. which are great for when ever deeper cleaning is required.
Disinfecting Abrasives
Some abrasive cleaners also have the ability to disinfect surfaces, and include antimicrobial chemicals to reduce the bacterial population on soiled surfaces. The most common product in this category that we will all be familiar with is household bleach. Any such product in this category will be labelled as a disinfectant. As with any cleaning process, disinfectants should be used as part of a two step cleaning process, with cleaning followed by disinfecting.
Abrasive cleaning tools
The last of the four common abrasive cleaner options is that of tools. The most common two will be scouring pads and also the tougher wire wool scourer option.
These tools can provide effective cleaning and an attractive shine to surfaces after their use with a suitable product. With continued use, however, the cleaning mixture is used up and the metal pad begins to disintegrate. They should be replaced when there is a notable change to their appearance to avoid the loss of efficiency and effectiveness.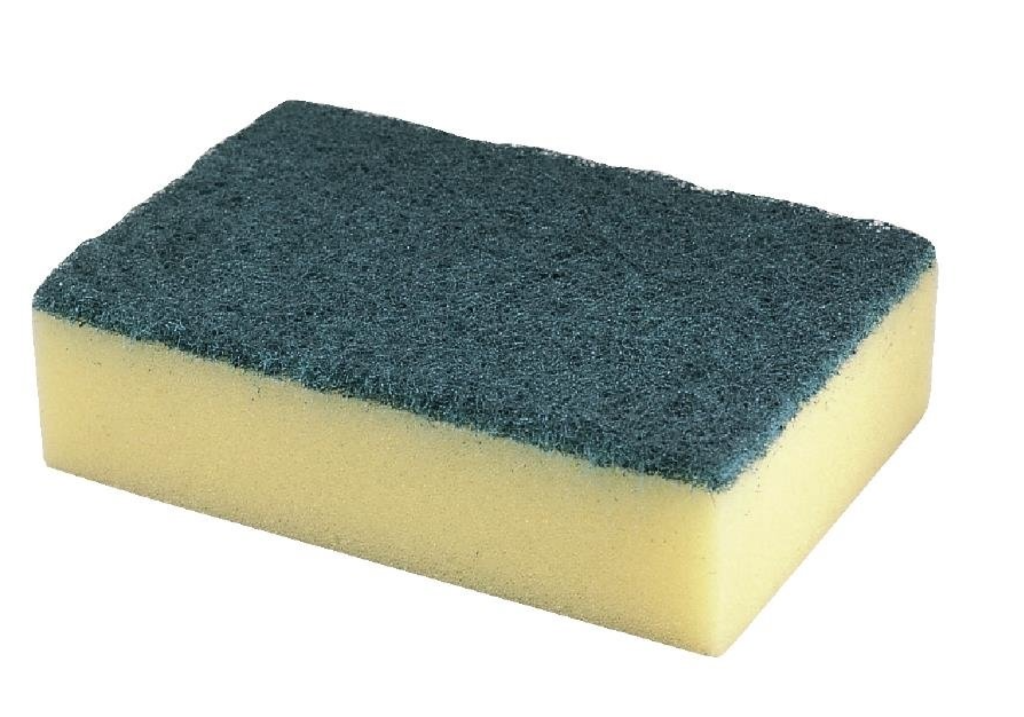 In summary
Whilst abrasive cleaners and tools are great for tackling the toughest stains and marks, It goes without saying that all abrasive cleaners and cleaning tools need to be used with extreme care and consideration. Always read the instructions on bottles, and ensure tools are suitable for the surface that you intend to use them on, to prevent the risk of damage being caused during the cleaning process. Simple checks out the outset can provide an expensive headache down the line!
Green Fox Cleaning are a commercial cleaning company with the skill and knowledge to select the best cleaning product for every task in every sector. Click here to learn more about Green Fox Cleaning, and find out how they can help improve the appearance of your business with theirs.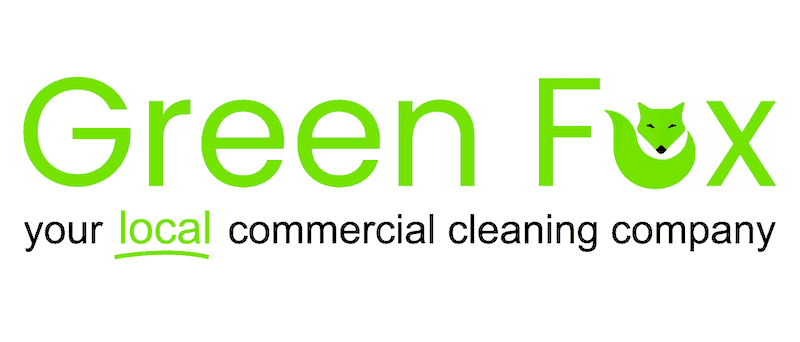 More and more of us are looking for chemical free ways to clean our hard floors at home and work now when cleaning ourselves, but we don't always have the knowledge of what are the best chemical free options. Understanding the correct vinegar to water ratio for cleaning floors is one way to change the way you clean your hard floors, and do your bit to help the environment.
White vinegar is one such product that has many more uses and is a worthy addition to your cleaning cupboard.
As the most easily manufactured mild acid, vinegar has historically had a wide variety of both industrial and domestic uses (including its use as a household cleaner).
Vinegar is readily available, cheap, and safe. These three factors make it a great choice.
Do you know the correct vinegar to water ratio for cleaning floors?
What is the correct vinegar to water ratio for cleaning floors?
To make the perfect floor cleaning solution, you need to mix 1/2 a cup of distilled white vinegar per 4 litres of water. Give this a good mix, and you have the perfect mix. You can add around 20-30 drops of scented essential oil if you wish to soften the smell, but this is down to personal preference.
What floors can the cleaner be used on?
Vinegar can be used on almost all of your hard-surface floors at home and work, including tiled floors, laminate flooring and even wood.
You can even use it to make your carpets smell better - more on that later in this blog! Distilled white vinegar really is a versatile cleaning product.
How to clean your hard floors using vinegar mixture
The following four step process will ensure your hard floors look great first time, every time after cleaning them.
Vacuum the floor thoroughly to remove dirt and dust. This is especially important for hardwood floors, because any grit or other sharper debris could scratch the surface of the floor as you mop, causing irreversible damage.
Make your vinegar floor solution as detailed earlier in this blog.
Mop your floors using a damp, NOT wet mop. If you're using your mop on hardwood floors, it is essential that you wring your mop out as much as possible. A common mistake people make when mopping floors is having too much water on their mops.
Leave your floors to dry naturally. If you have wrung your mop out correctly so it is only damp when moping, this drying process should be fairly quick.
Following the above process should bring a great result every time.
TOP TIP FOR CARPETS!

A diluted solution of white vinegar can be sprayed onto carpets that don't smell their freshest. Mix one teaspoon of baking soda, one tablespoon of vinegar, and two cups of warm water in a spray bottle and, once the fizzing settles, spray onto your carpet.
We hope you now have full confidence in the correct vinegar to water ratio for cleaning floors, and even helping your carpets smell better.
You can learn all about vinegar if this article has peeked your interest by clicking here.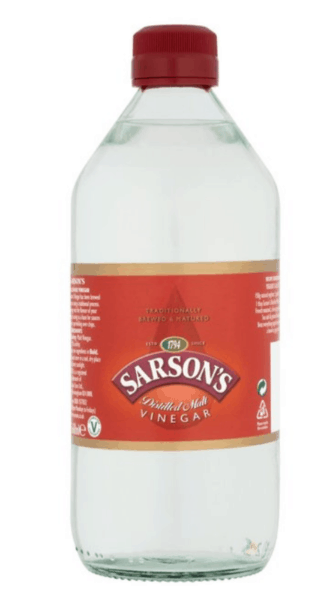 The best and easiest way to keep your hard floors looking great at home is to engage the services of a domestic cleaning company, who should have experienced cleaners that understand the best way to clean all surfaces.
If you are seeking a professional company for your workplace, click here to learn more about Green Fox Cleaning and see how we can help. We operate in all sectors of commercial cleaning.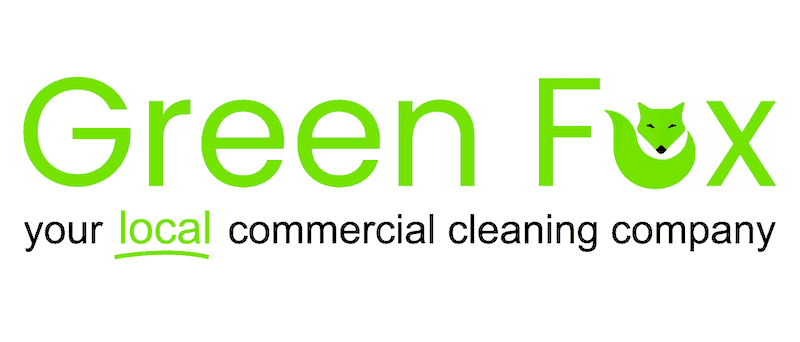 How to clean laminate floors without leaving a film
Knowing how to clean laminate floors without leaving a film is a skill that could remove a lot of stress and frustration in the future.
More and more businesses are turning to a hard floor option, with laminate being a very cost-effective solution. It is a common site in doctors surgeries, dental practices and many other sectors, including offices.
Why is laminate flooring a good choice for the workplace?
Laminate flooring has a number of benefits for the work environment, including the following:
Affordable - Laminate flooring is a cost-effective floor option when compared to some other options. It is also a long lasting option and won't need replacing every few years like carpet may - you can lay it and forget about it (apart from the cleaning that is - more on that shortly!)
Durable - Laminate flooring is strong. It can handle scratches, dents and even fading. Most laminate floor options have a protective layer on top, helping it look great for an extended period.
Ease of installation - Most laminate floor options gave a click and lock mechanism, making installation a much more straightforward process than it once was. This minimises any downtime in the workplace.
Eco-friendly - Compared to most other options, laminate flooring is an eco friendly choice. No harsh chemicals are needed for cleaning, resulting in a significant reduction of usage over the years it remains in place.
Hypoallergenic - Being sealed, laminate flooring does not trap contaminants including dust, making it a great choice if you have staff with allergies.
If you have opted for laminate flooring at your workplace, it is a good time now to learn how to clean laminate floors without leaving a film.
How to clean laminate floors without leaving a film
Daily maintenance cleaning
The first thing you need to do to prepare to clean laminate floors without leaving a film is to vacuum the floor corner to corner, to remove any debris. If you don't complete this important step first, you risk causing scratching to the floor if any sharp pieces of debris are moved around by your mop on the next stage.
Want a DIY cleaning solution for your laminate flooring?
An old-fashioned mix of vinegar and water will often deliver a superior clean to many well known brand alternative cleaning products.
To make your own laminate floor cleaner, simply mix equal parts of hot water and vinegar in a spray bottle. Use the bottle to spray the floor before you mop it with a microfibre mop, and you're all set.
If you can't stand the smell of vinegar, remember that it will go quickly after use. If this still puts you off, that you can always add a few drops of essential oil in a scent you like (lemon, orange, etc) or a few drops of good-smelling dish detergent to your spray bottle mix. Just be aware that these products may dull the shine produced by the vinegar and your elbow grease.
This DIY cleaning solution is not only much cheaper than a retail brand (it literally costs a few pennies per bottle), but it is much more environmentally sustainable and does not bring extra chemicals into your workplace.
This method will ensure that you clean laminate floors without leaving a film each and every time.
"Never get your laminate floor wet with excess liquid when cleaning - this will result in the floor warping and causing permanent damage."

Green Fox Cleaning accredited trainer
To to remove a film from laminate floors
If your laminate floor has built up a waxy film, this will dramatically detract from the aesthetics of the flooring. The good news is however there is an easy way to remove this film. The best solvent to remove this is simply white spirit (also known as stoddard solvent). You need to moisten a light coloured rag with the white spirit and scrub, putting some elbow grease in. If the rag turns dark, you know the process is working.
Make sure you rotate the rag, and keep using a clan section with regular rag replacements to achieve the best results.
We hope you have found this guid on clean laminate floors without leaving a film useful.
The easiest way to keep your workplace floors looking great is to engage the cleaning services of a professional commercial cleaning company. Click here to learn more about Green Fox Cleaning, and how we can help improve the appearance of your business, whatever sector you work in.
How to select the right cleaning company for your casino
Selecting the right casino cleaning company to undertake daily cleaning services for casino is essential. High spenders expect the highest cleaning standards. Learn more here about making the right choice, first time.
Casinos require all staff to be highly vetted, and 100% trustworthy. With potentially high values of cash on the premises along with gaming chips and alcohol, casino management need to have total trust in those responsible for cleaning their premises on a daily basis.
With casino giant Genting Casino trusting us with daily cleaning services, we have written this article to help you make a safe choice, and ensure the house continues to win!
"Green Fox have been nothing but super helpful in these difficult times, as they always are. Both office and cleaning teams were proactive at communicating and finding solutions and the service they provide is second to none. Very professional company which I would recommend to anyone."

General Manager - Genting Casino
Top 5 considerations when selecting a casino cleaning company
There are a number of key considerations when selecting a cleaning company for your casino. Here are what we consider the top five:
1 - Are the cleaning staff directly employed, and highly vetted?
Don't be afraid to ask this. Some companies use subcontractors and "self-employed" staff to avoid needing to pay pension, holiday pay etc. What this means in reality is they have little or no control over who is coming through your door each day. All Green Fox cleaners are directly employed. Their vetting is high and will include enhanced DBS checks at sites such as casinos where the highest levels of security clearance are required.
2 - How do the cleaning company train their staff?
A highly trained cleaner will take pride in their role, be more efficient and clean to a far better standard. All Green Fox cleaners are trained by our in-house British Institute of Cleaning Science (BICSc) trainers.
3 - Can the cleaning company guarantee your casino is cleaned every day?
Turning up to find your casino has not been cleaned is pretty much the worst case concern when outsourcing your daily casino cleaning requirements. At Green Fox Cleaning, we operate a live GPS employee attendance management system. In the event a cleaner doesn't arrive as expected, an on-call manager is alerted immediately and will investigate, and deploy one of our mobile team if required.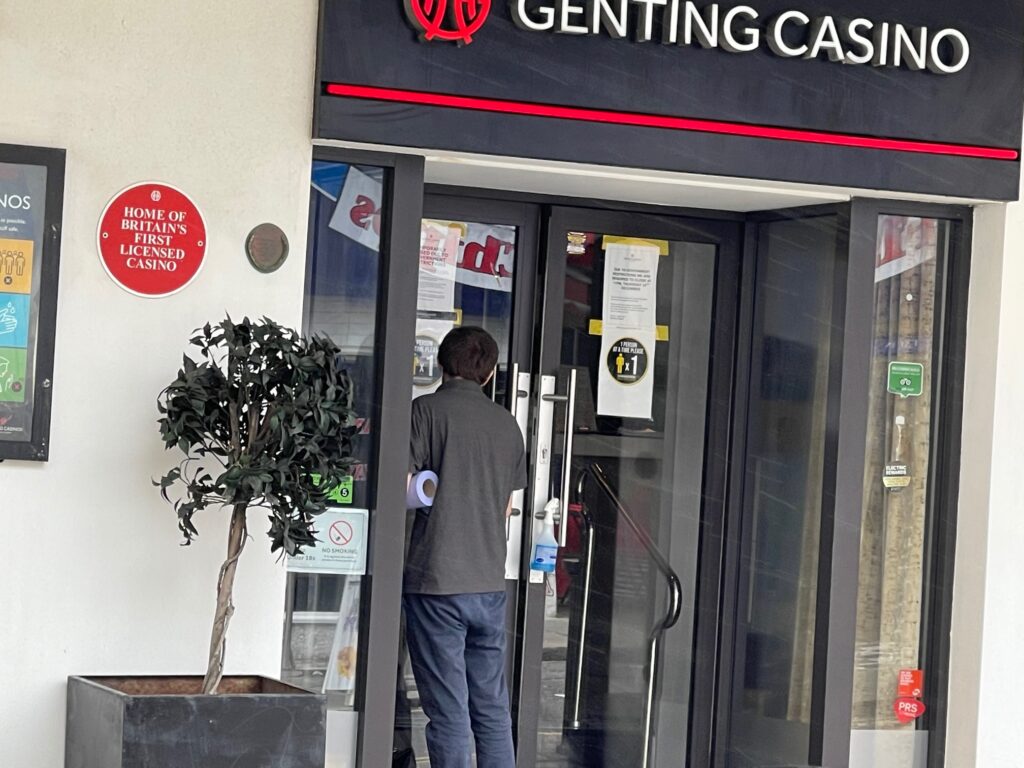 4 - What happens if your regular cleaners are off sick?
Many national cleaning companies do not have access to a good local team, able to respond to unexpected sickness or other absences. With Green Fox Cleaning, our local approach with local offices and local staff means you will always have the support you need. Our friendly local management team are always on hand, and will be familiar faces when completing regular site visits to ensure the highest standards are being maintained.
5 - What cleaning products and machinery do the company use?
A good commercial cleaning company offering casino cleaning services should offer the best equipment, to deliver the best results. At Green Fox Cleaning, we offer the latest cleaning chemicals in dosage systems, massively reducing our plastic usage. Our investment in the latest cleaning machinery also ensures great results, day after day.
We hope you have found this article on casino cleaning services useful. Asking the right questions at the beginning of your search for a great casino cleaning company will save you time in the long run.
With your customers looking to spend big money, there really are no second chances or compromises when it comes to delivering the highest levels of cleanliness, day in, day out.
With national casino giant Genting Casino putting their trust in us, you can be assured that we are a safe bet!
To find out more, click here to contact your local Green Fox office.
11 great ways to make cleaning fun at home or at work
For a lot of people, there are few things they dislike more than cleaning their home or workplace. Cleaning doesn't have to be this way though - the purpose of this article is to give you 11 simple ways to make cleaning your home or office more fun.
Invite friends over
There's no denying that cleaning can be tedious at the best of times, especially if you're completing a bigger deep clean or ae end of tenancy clean.
If you're having trouble getting motivated, invite friends over to keep you company. Bribe them with pizza or alcohol (but not too much before all the cleaning is done!) and have them help, or even just sit in the room you are cleaning and chat. Simply having someone to chat to whilst cleaning can make the time fly by!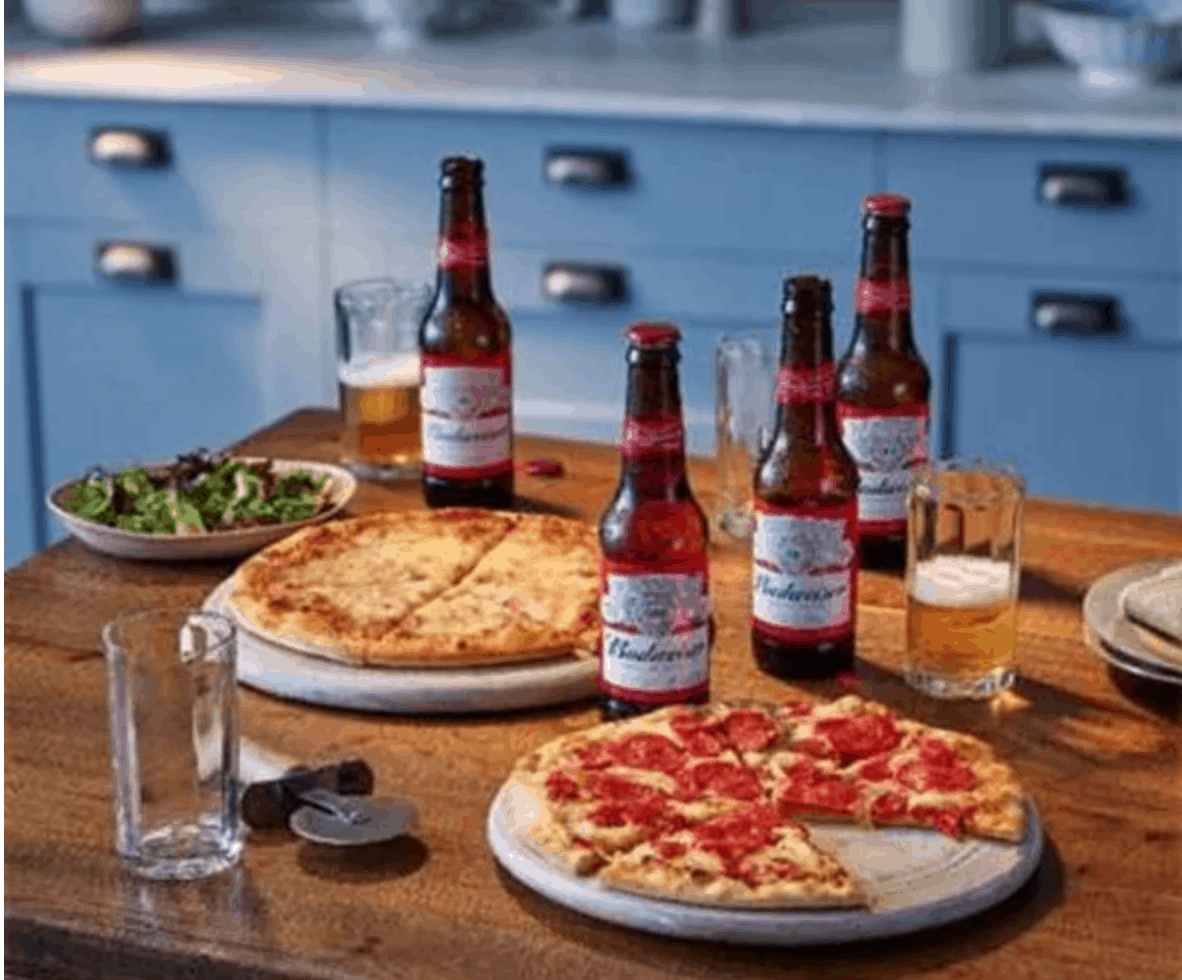 Treat cleaning as exercise
Cleaning is a great way to burn calories. Treating your cleaning as a form of exercise is one of the easiest ways to make cleaning fun. Typically cleaning can burn 150-250 calories per hour, dependent on the intensity of the cleaning.
You will feel great after cleaning if you have built up a sweat, and can avoid a trip to the gym later that day after a good exercise session!
Pretend you are cleaning a friends home
Use your time cleaning to be nosy and have a good snoop around your own home! It may sound crazy, but look at every detail that would irritate you if you were snooping around someone else's home. Is there debris under the sofa, dirt behind the toilet? After the distraction and concentration doing this, the cleaning time will pass in no time at all!
Listen to music that will motivate you
Much like many of us like to listen to faster music when cleaning to keep us running, the same is true when cleaning. Playing music with good base and a fast beat will motivate you to clean at a good pace, and make cleaning your office or home feel like much less of a chore. It is one of the easiest ways to make cleaning fun for sure.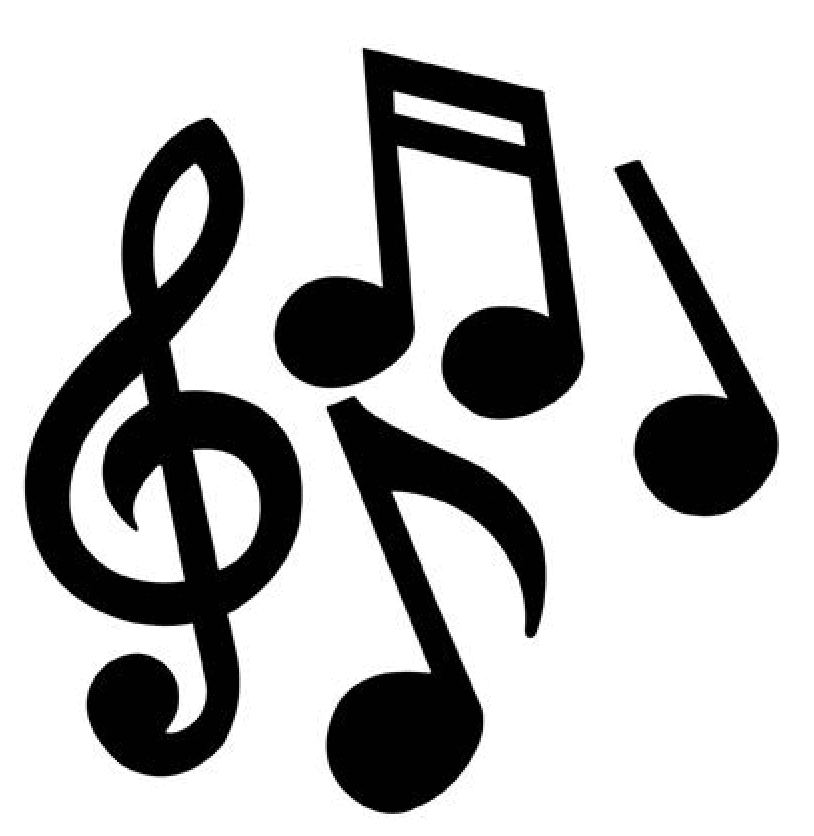 Make a hands free phone call to a friend or loved one
How often do we think to ourselves that we really need to call a family member or a friend, but there is always something to do? Why not use a hands free device and chat to them whilst cleaning your home - you will feel great not only for completing the cleaning, but hopefully have a laugh or two along the way during the phone call!
Clean for shorter, but more often
The thought of cleaning your home or office for two hours make fill you with fear. Why not clean every weekday for 30 minutes, and divide the tasks up? The time will fly by, with the same result achieved at the end of the week. Just make sure you remain organised and don't miss any areas when cleaning this way!
Clean to an inspection level and take pride
If you live with a loved one or have a good friend or family member visit often, clean a room to a standard you are 100% happy, and then challenge the person to find fault with your cleaning. After being caught out with a dusty door frame or skirting board, you will feel total satisfaction when the person is unable to pick fault with your cleaning! In terms of ways to make cleaning fun and feel proud some hours later during the inspection, this is a great way!
Dance!
Why not dance around with your vacuum or mop! Whether you are imaging Mrs Doubtfire or being a singer superstar, no one is there to see - so why not take the chance to act as wild as you like! Ways to make cleaning fun don't get much easier than this!
Have regular breaks and reward yourself
Set a time every 20-30 minutes to save you getting bored or tired. During the break have a small treat such as a small piece of chocolate, a nice cup of tea or a healthy snack such as fruit. Just make sure you are working hard enough during your cleaning periods to burn those snacks off!
Buy good cleaning equipment
Cleaning with old, inefficient equipment is a sure fire way to lose interest and motivation. An old vacuum cleaner that chucks out more than it picks up, or an old mop that is more dirty than your floor will not only take longer to clean, but will drive you insane whilst cleaning. If you are looking for a new vacuum cleaner, click here to learn more about the three best types of vacuum for cleaning your home or office.
Having good cleaning equipment and modern gadgets is definitely one of the better ways to make cleaning fun, if not the cheapest!
Let someone else do it!
If cleaning really isn't for you, then you could look at a good cleaning company for cleaning your home or workplace. That's definitely giving you time back for fun to do other things you enjoy more!
Cleaning your own office is unlikely to kill you, but why take the risk? To find out how Green Fox Cleaning can take care of your workplace cleaning requirements, click here to learn more about us and request a no obligation quote.
We hope these ways to make cleaning fun will prove useful!
Leather can look great when appearing at its best, but do you know how to clean leather if watermarks appear on it? They can quickly ruin the look of office leather chairs, shoes, chairs, bags and many other items.
How to clean leather and remove water marks - 5 step process
Whether your leather is tan, black or brown in colour, follow these tips to get water marks off your items, and return your leather surface back to presentable condition. Patience is a virtue when it comes to this process, so be prepared to spend some time on each step.
Step 1 - Act quick!
It may sound obvious, but the longer water sits on the leather, the more damage it will cause. So If you can, always try to wipe as much of the spill away as soon as possible to minimise any permanent damage!
Step 2 - Get a soft cloth and dampen it
The softer the cloth the better. You need to dampen it so that it does not drip with water but is certainly not dry. Do not use soap or any other chemicals - just use water on your cloth.
It is best to use water that is room temperature or slightly warmer as opposed to water straight from the tap that is likely to be too cold for the leather.
Step 3 - Rub gently, in a circular motion
Start at the centre of the stain and gently wipe outward in a circular motion. Once you decide which way your circular motions will be, ensure you keep going the same way throughout the cleaning process.
This is where you need to be patient. Rubbing too hard could damage the leather, so you need to be very gentle and spend time rubbing the stain.
The idea of this process is to gently moisten the area of the stain while brushing outward to collect as much of the matter from the stain as possible, removing it in the process.
Step 4 - Let the leather dry naturally and slowly
If you think the area you are treating has become too wet, try to dry excess away with a clean dry cloth. Let the leather dry naturally and do not try and speed this up by placing it close to a radiator or any other heat source, as this could cause cracking and further damage. Clean leather that is cracked from not following this process is no good to anyone!
Step 5 - Apply a leather cleaner
Once the leather that you have been cleaning is dry, apply leather cream to help restore and waterproof the leather. Rub the cream in to the leather using a light circular motion, and always follow any instructions on the packaging of the leather cleaner.
The history of leather
Leather is one of humans earliest and most useful discoveries. Our ancestors used leather to protect themselves from the elements, when they didn't have luxuries of warm homes and central heating systems.
Primitive man hunted wild animals for food, then made clothing, footwear and crude tents from the hides, using as much of the animal as possible.
Like then, hides used today are a by-product. Animals are raised for the meat, dairy and wool industries, not for their hides. Approximately half of all leather produced today is used to make shoes, and about 25% for clothing. Upholstery demands only around 15% of the total product. The process to clean leather has evolved considerably over the years.
We hope you have found this article on how to clean leather to remove water marks useful. At Green Fox Cleaning we provide a wide range of cleaning services, including commercial cleaning within all sectors. Click here to learn more about us.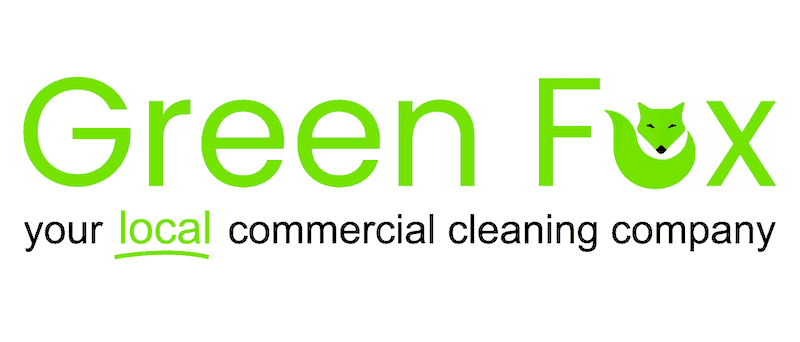 Reference to history of leather - Moore & Giles
What causes water marks on stainless steel appliances?
In the world of kitchen appliances and modern office washrooms, nothing stands out more than sparkling stainless steel. The popular finish is striking, sleek, and looks great with nearly any colour scheme. It looks fresh, clean and really does have an eye catching finish when looking at its best.
However, it is one of the easiest things to look terrible and really detract from the overall appearance of your office or home. Fingerprints, smudges, and splashes can all dampen the clean stainless-steel sparkle and become a source of frustration.
The good news is that as quick as those surfaces get dirty and can appear marked and lose the wow factor, they can look like new again with a few simple cleaning techniques to clean those appliances. Keep your appliances looking shiny and in tip-top condition with our cleaning tips for the best way to clean stainless-steel appliances detailed in this post.
How to tackle water marks on stainless steel
For daily cleaning of your stainless steel appliances to remove water marks, you will be pleased to know that you often will not need anything more than a microfibre cloth.
Start by wetting the cloth, and then wring it out so it is damp, but not wet. Give the appliance a wipe over, and then use a second microfibre cloth which is dry. This second wipe will remove any remaining moisture which may in turn before a water mark spot.
Always use microfibre cloths - never use a sponge or similar. The slightly rougher finish can cause fine scratch marks to stainless steel appliances
If your stainless steel appliance feels a bit sticky or greasy, put a drop of washing up liquid on your microfibre cloth for the first step, then use a damp cloth with only water to remove any product, and finally a third wipe with a dry microfibre cloth to remove any moisture.
Water marks where water won't remove it
Some water marks are more stubborn, and a combination of water, washing up liquid and microfibre cloths simply won't cut it. The two products you need for the next level up are likely to already be in your kitchen - vinegar and baking soda!
For tough spots on stainless-steel appliances that don't seem to want to budge, wet a thick, clean towel with distilled white vinegar that has been brought to a boil.
Place the damp towel on the spot and let it sit for 30 minutes. Sprinkle with baking soda, then scrub gently until the spot disappears. Wipe the area clean with water and dry with a clean cloth to remove any remaining moisture to prevent further water marks appearing.
There is a water mark I just can't get off!
If there is a water mark type stain that won't come off your appliance no matter how hard you scrub, consider buying a stain removal product made specifically for metals. If you do this, be sure to carefully follow the instructions to prevent causing any damage.
Hopefully you have found this article useful, and water marks on stainless steel appliances at both work and home will be a thing of the past. The processes to clean them are simple and don't require a high level of skill, just a good understanding of the process.
The easiest way to keep your stainless steel appliances looking great at your workplace is to outsource your cleaning needs to a good commercial cleaning company. Click here to learn more about Green Fox Cleaning, and how we can help improve the appearance of your business with ours.
Event cleaning company services
Green Fox Cleaning were approached to provide event cleaning services for a number of premium car manufacturers at Goodwood Festival of Speed.
The rural location of Goodwood can make it challenging for cleaners to get to, and the sheer scale and number of visitors to events at Goodwood can cause serious traffic disruption in the immediate vicinity, making access nigh on impossible.
How to find a good event cleaning company
With the cleaning times being required between 6am and 9pm, the selection of a good event cleaning company able to provide such services at Goodwood Festival of Speed and other event locations is crucial.
When selecting a company to clean at your special event, you need to ensure that the company can offer the following:
Highly trained staff
Local support in the event of unexpected staff shortages
Proactive event cleaning management
GPS employee tracking, to ensure all hours being charged are worked
Access to cleaning innovation, to tackle the ever changing British weather!
Pre-event cleaning was completed by our teams at Goodwood Festival of Speed as stands and stages were built, working alongside event teams and builders.
The British weather!
The weather brought challenges from water extraction machine placement at stands suffering flooding, followed by large amounts of mud walked onto carpeted stands, and associated slip risks on hard floor stands.
This required quick changes to cleaning practices, utilising water extraction machines, squeegees and other cleaning processes appropriate for an event with large crowds, whilst ensuring the highest levels of health and safety were maintained.
Ensure your selected cleaning company is accredited for safe working
Knowledge of safe working is essential in pre event cleaning, where there are builders and heavy plant machinery in operation.
What is the worst case if a guest or staff member suffers an injury as a result of poor cleaning processes, with a lack of health and safety? Was the wet floor sign out? Were there trailing cables?
With our SMAS and CHAS safe contractor accreditation, you can be assured that Green Fox Cleaning are a safe choice when working on construction sites.
Live day event cleaning services
After pre-launch cleaning services have been completed, the live days of any event are the most for the client. It's when they can show their product or service to visitors, and the exhibition location simply must look perfect at all times.

For the live Goodwood event cleaning days, we would sanitise all high touch points as well as cleaning all areas of stands throughout the event, without affecting the guest experience. This visible cleaning presence helped reassure the many thousands of visitors attending the stands each day, maximising the customer experience with ongoing sanitisation on digital screens and other high touch points.
Event cleaning feedback
The best way to judge the success of your work is by feedback from your clients, both positive and constructive. It allows continual development and improvements where needed. Feedback from our clients following this event included the following:
"Thanks for a great job throughout the event. Our cleaner being proactive and responding to spillages meant that our senior management and VIP guests didn't see it."

Mini
"Really appreciate your hard working team throughout the event – please pass on our thanks to all involved."

Porsche
"Sarah has been a superstar cleaning our Electric stand in these challenging conditions!"

BMW
In summary
Green Fox Cleaning operate in cleaning all sectors - not just events. Our event cleaning client portfolio has included P&O, Goodwood events, and much more.
To find out more about our event cleaning services and how we can help your event run smoothly and look great, please click here.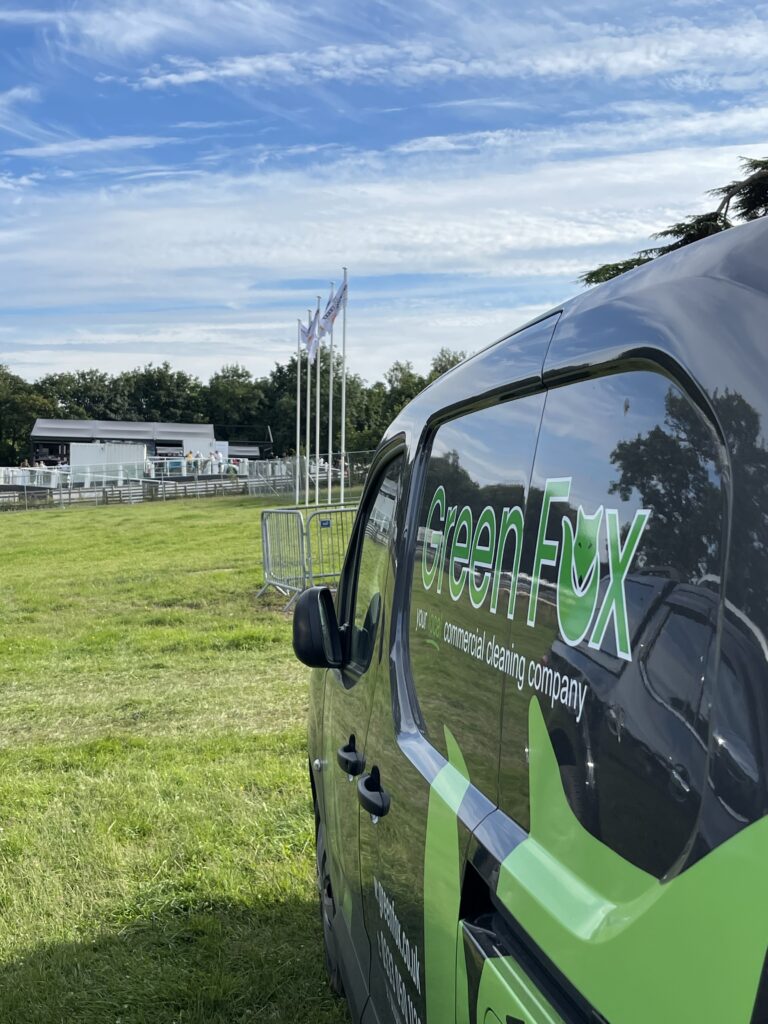 How to clean large office vinyl floor
Vinyl floor is commonplace in many businesses now. The value offered by it in terms of durability and the relatively straightforward maintanance and cleaning makes it tough to beat as a good allrounder.
Do you know how to clean a large office vinyl floor and keep it looking great day after day? You will do after reading this short article on the subject.
Regular cleaning is key!
No matter how often you decide to spend longer cleaning your floor on occasions, your efforts will be so much harder and less effective if you don't ensure good regular cleaning of your floor.
In addition to ensuring you have good entrance mats to encourage staff and visitors to wipe their feet and catch most debris at the door, ideally you should sweep or vacuum (with a suitable soft attachment or setting!) your vinyl floor every day. This will help not only keep the floor looking great at all times, but will limit what gets trodden deeper into the floor.
Even with a large vinyl floor, good daily maintenance will save you time in the long run. A spot vacuum or sweep to remove all obvious debris won't take long.
Never use abrasive cleaning tools on your vinyl
Never use scouring pads or wire wool cleaners on your vinyl floor - you will end up damaging it over a long period. It may seem much easier the first couple of times, but will soon cause irreversible damage.
You don't need chemicals to clean your vinyl floor
The last thing to do to clean large office vinyl floor areas is to mop it.
The temptation may be to buy a strong floor cleaner, thinking it will be quicker and easier. Again, this could cause damage longer term and could result in sticky floors if not used correctly.
All you need to complete this cleaning process is to use warm (not hot!) water. If you have more stubborn marks, a small amount of washing up liquid is all you will need.
What about scuffs and really stubborn marks?
A squirt of WD-40 on a soft cloth is all you need to remove even the toughest of scuffs of your floor.
In summary
We hope you have found this guide on how to clean large office vinyl floor areas useful, and that it will save you time and money in the long run.
The easiest way to keep your large office vinyl floor and the rest of your office looking great is to engage the services of a good commercial cleaning company to clean large office vinyl floor areas.
Green Fox Cleaning specialise in cleaning offices all of sizes, as well as businesses in all other sectors.
Click here to learn more about us, and find out how we can help improve the appearance of your business with ours.