What causes water marks on stainless steel appliances?
In the world of kitchen appliances and modern office washrooms, nothing stands out more than sparkling stainless steel. The popular finish is striking, sleek, and looks great with nearly any colour scheme. It looks fresh, clean and really does have an eye catching finish when looking at its best.
However, it is one of the easiest things to look terrible and really detract from the overall appearance of your office or home. Fingerprints, smudges, and splashes can all dampen the clean stainless-steel sparkle and become a source of frustration.
The good news is that as quick as those surfaces get dirty and can appear marked and lose the wow factor, they can look like new again with a few simple cleaning techniques to clean those appliances. Keep your appliances looking shiny and in tip-top condition with our cleaning tips for the best way to clean stainless-steel appliances detailed in this post.
How to tackle water marks on stainless steel
For daily cleaning of your stainless steel appliances to remove water marks, you will be pleased to know that you often will not need anything more than a microfibre cloth.
Start by wetting the cloth, and then wring it out so it is damp, but not wet. Give the appliance a wipe over, and then use a second microfibre cloth which is dry. This second wipe will remove any remaining moisture which may in turn before a water mark spot.
Always use microfibre cloths - never use a sponge or similar. The slightly rougher finish can cause fine scratch marks to stainless steel appliances
If your stainless steel appliance feels a bit sticky or greasy, put a drop of washing up liquid on your microfibre cloth for the first step, then use a damp cloth with only water to remove any product, and finally a third wipe with a dry microfibre cloth to remove any moisture.
Water marks where water won't remove it
Some water marks are more stubborn, and a combination of water, washing up liquid and microfibre cloths simply won't cut it. The two products you need for the next level up are likely to already be in your kitchen - vinegar and baking soda!
For tough spots on stainless-steel appliances that don't seem to want to budge, wet a thick, clean towel with distilled white vinegar that has been brought to a boil.
Place the damp towel on the spot and let it sit for 30 minutes. Sprinkle with baking soda, then scrub gently until the spot disappears. Wipe the area clean with water and dry with a clean cloth to remove any remaining moisture to prevent further water marks appearing.
There is a water mark I just can't get off!
If there is a water mark type stain that won't come off your appliance no matter how hard you scrub, consider buying a stain removal product made specifically for metals. If you do this, be sure to carefully follow the instructions to prevent causing any damage.
Hopefully you have found this article useful, and water marks on stainless steel appliances at both work and home will be a thing of the past. The processes to clean them are simple and don't require a high level of skill, just a good understanding of the process.
The easiest way to keep your stainless steel appliances looking great at your workplace is to outsource your cleaning needs to a good commercial cleaning company. Click here to learn more about Green Fox Cleaning, and how we can help improve the appearance of your business with ours.
Event cleaning company services
Green Fox Cleaning were approached to provide event cleaning services for a number of premium car manufacturers at Goodwood Festival of Speed.
The rural location of Goodwood can make it challenging for cleaners to get to, and the sheer scale and number of visitors to events at Goodwood can cause serious traffic disruption in the immediate vicinity, making access nigh on impossible.
How to find a good event cleaning company
With the cleaning times being required between 6am and 9pm, the selection of a good event cleaning company able to provide such services at Goodwood Festival of Speed and other event locations is crucial.
When selecting a company to clean at your special event, you need to ensure that the company can offer the following:
Highly trained staff
Local support in the event of unexpected staff shortages
Proactive event cleaning management
GPS employee tracking, to ensure all hours being charged are worked
Access to cleaning innovation, to tackle the ever changing British weather!
Pre-event cleaning was completed by our teams at Goodwood Festival of Speed as stands and stages were built, working alongside event teams and builders.
The British weather!
The weather brought challenges from water extraction machine placement at stands suffering flooding, followed by large amounts of mud walked onto carpeted stands, and associated slip risks on hard floor stands.
This required quick changes to cleaning practices, utilising water extraction machines, squeegees and other cleaning processes appropriate for an event with large crowds, whilst ensuring the highest levels of health and safety were maintained.
Ensure your selected cleaning company is accredited for safe working
Knowledge of safe working is essential in pre event cleaning, where there are builders and heavy plant machinery in operation.
What is the worst case if a guest or staff member suffers an injury as a result of poor cleaning processes, with a lack of health and safety? Was the wet floor sign out? Were there trailing cables?
With our SMAS and CHAS safe contractor accreditation, you can be assured that Green Fox Cleaning are a safe choice when working on construction sites.
Live day event cleaning services
After pre-launch cleaning services have been completed, the live days of any event are the most for the client. It's when they can show their product or service to visitors, and the exhibition location simply must look perfect at all times.

For the live Goodwood event cleaning days, we would sanitise all high touch points as well as cleaning all areas of stands throughout the event, without affecting the guest experience. This visible cleaning presence helped reassure the many thousands of visitors attending the stands each day, maximising the customer experience with ongoing sanitisation on digital screens and other high touch points.
Event cleaning feedback
The best way to judge the success of your work is by feedback from your clients, both positive and constructive. It allows continual development and improvements where needed. Feedback from our clients following this event included the following:
"Thanks for a great job throughout the event. Our cleaner being proactive and responding to spillages meant that our senior management and VIP guests didn't see it."

Mini
"Really appreciate your hard working team throughout the event – please pass on our thanks to all involved."

Porsche
"Sarah has been a superstar cleaning our Electric stand in these challenging conditions!"

BMW
In summary
Green Fox Cleaning operate in cleaning all sectors - not just events. Our event cleaning client portfolio has included P&O, Goodwood events, and much more.
To find out more about our event cleaning services and how we can help your event run smoothly and look great, please click here.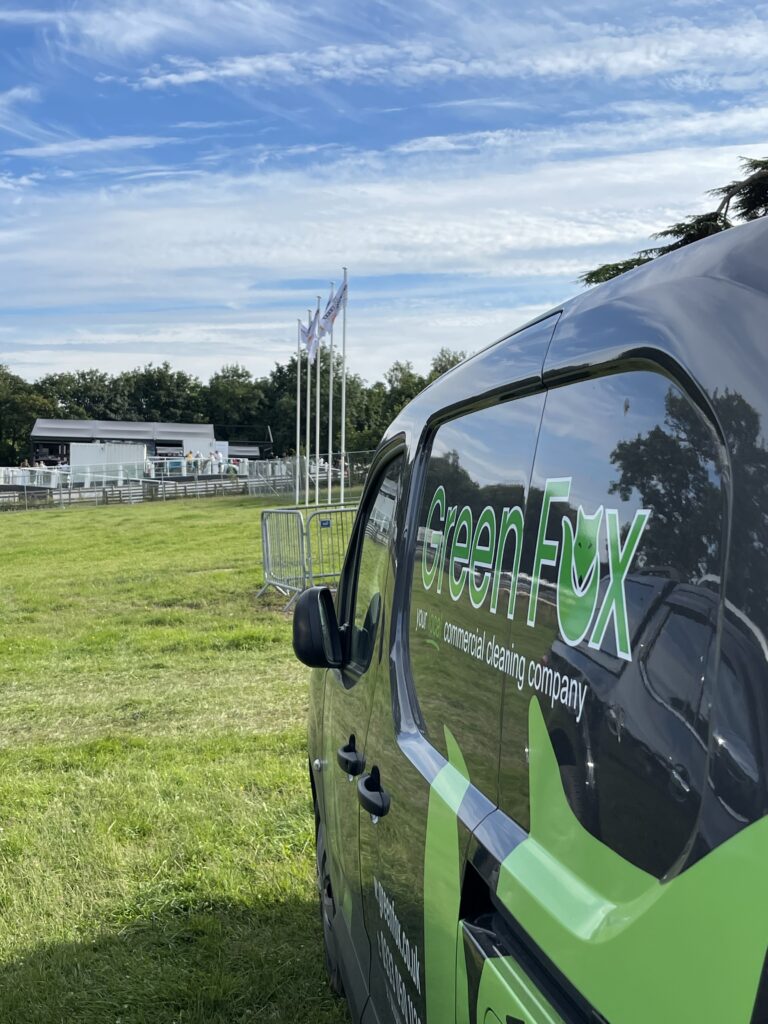 How to clean large office vinyl floor
Vinyl floor is commonplace in many businesses now. The value offered by it in terms of durability and the relatively straightforward maintanance and cleaning makes it tough to beat as a good allrounder.
Do you know how to clean a large office vinyl floor and keep it looking great day after day? You will do after reading this short article on the subject.
Regular cleaning is key!
No matter how often you decide to spend longer cleaning your floor on occasions, your efforts will be so much harder and less effective if you don't ensure good regular cleaning of your floor.
In addition to ensuring you have good entrance mats to encourage staff and visitors to wipe their feet and catch most debris at the door, ideally you should sweep or vacuum (with a suitable soft attachment or setting!) your vinyl floor every day. This will help not only keep the floor looking great at all times, but will limit what gets trodden deeper into the floor.
Even with a large vinyl floor, good daily maintenance will save you time in the long run. A spot vacuum or sweep to remove all obvious debris won't take long.
Never use abrasive cleaning tools on your vinyl
Never use scouring pads or wire wool cleaners on your vinyl floor - you will end up damaging it over a long period. It may seem much easier the first couple of times, but will soon cause irreversible damage.
You don't need chemicals to clean your vinyl floor
The last thing to do to clean large office vinyl floor areas is to mop it.
The temptation may be to buy a strong floor cleaner, thinking it will be quicker and easier. Again, this could cause damage longer term and could result in sticky floors if not used correctly.
All you need to complete this cleaning process is to use warm (not hot!) water. If you have more stubborn marks, a small amount of washing up liquid is all you will need.
What about scuffs and really stubborn marks?
A squirt of WD-40 on a soft cloth is all you need to remove even the toughest of scuffs of your floor.
In summary
We hope you have found this guide on how to clean large office vinyl floor areas useful, and that it will save you time and money in the long run.
The easiest way to keep your large office vinyl floor and the rest of your office looking great is to engage the services of a good commercial cleaning company to clean large office vinyl floor areas.
Green Fox Cleaning specialise in cleaning offices all of sizes, as well as businesses in all other sectors.
Click here to learn more about us, and find out how we can help improve the appearance of your business with ours.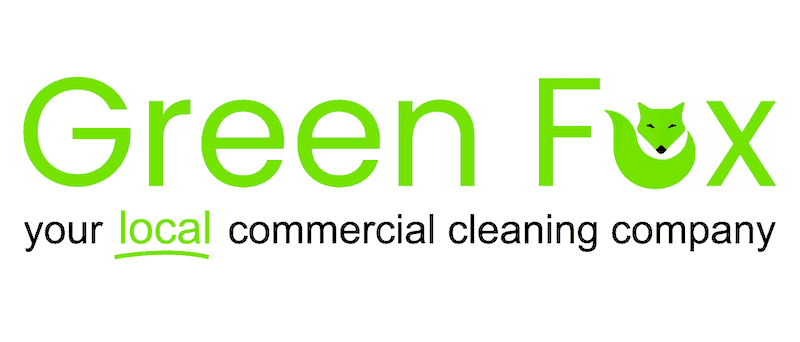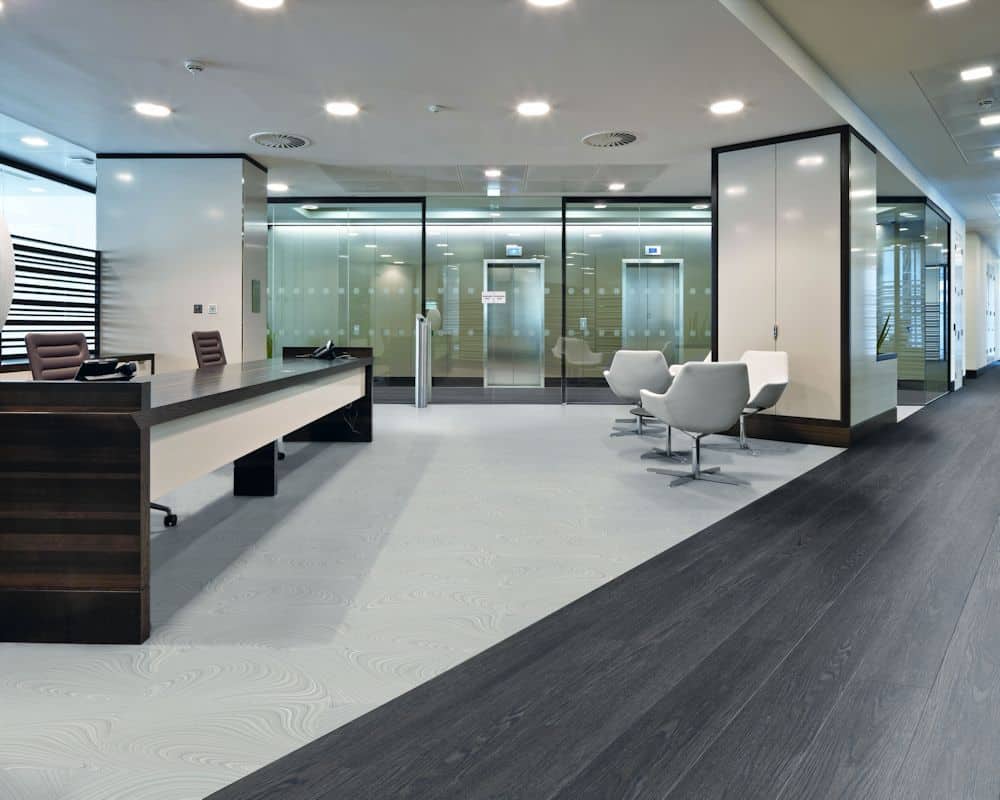 Can you clean upholstery with a steam cleaner safely without damage?
Steam cleaners are useful for hundreds of cleaning applications in both the home and workplace environments. If you need to clean delicate upholstery items, fabric furniture or even sanitise your mattress, your steam cleaner can be the most useful cleaning tool you'll ever use to complete these tasks in an effective and efficient way.
Steam cleaning not only removes embedded stains and dirt, it also sanitises surfaces as well as removing allergens. On top of this, the treatment can also kills bacteria, mould, bedbugs, viruses, dust mites and most other pathogens!
"Important - before you begin any treatment on upholstery, vacuum it fully using a soft brush attachment that won't damage the furniture, and be sure to vacuum every nook and cranny. Check the suitability of any vacuum attachment before using"

Green Fox Cleaning accredited trainer
Pre-treat any obvious stains
After vacuuming the upholstery carefully, you want to tackle any obvious stains with a pre-treatment. Use an upholstery spot cleaner, and check the instructions for contact time (the amount of time it needs to be left on for to be effective).
After you have allowed sufficient contact time, blot the area carefully with a clean soft cloth, which should help lift the stain with the product.
Precondition the upholstery fabric
A main benefit of steam cleaning for the user is the ability to get out ground in dust and dirt. A good pre-treatment product will help loosen therse makrs before you being the steam treatment.
Again, spray this on the fabric and allow contact time as advised on the bottle. With a very soft brush, gently rub this over all the upholstery, making sure you are rubbing the shampoo into the actual fabric to be effective.
Use the steam cleaner
It is now the time to clean upholstery with a steam cleaner. Quantities of water and product added to machines vary depending on the machine you have, so follow the directions based on the make and model that you have.
Always follow manufacturer's instructions for the correct usage of the steam cleaner, as all will vary slightly.
To use the steam cleaner, you add water and cleaner to the machine.. Normally, you will remove a container from the steam cleaner and fill it with warm water and upholstery cleaner. Make sure you don't fill it too full, as otherwise it could overflow and pour out on the upholstery.
Leave the furniture to dry
Once you have steam cleaned all of the fabric upholstery, you will need to leave the furniture to dry. You can leave this to occur naturally, with windows open to speed the process. Other options could include using a hair dryer on a lowe setting or a fan to speed up the process.
Got a lingering stain?
After you clean upholstery with a steam cleaner, it is possible you may have the odd stain lingering.
Either white distilled vinegar or even vodka will make short work of stubborn stains. Blot the stain with either on a cloth which you have soaked with the liquid. Once they dry, the smell of either will go.
In summary
We hope you have found this article on how to clean upholstery with a steam cleaner useful. Following the tips above, the process should be simple and stress free for you, whether in the home or work environment.
Green Fox Cleaning are a commercial cleaning company that operate in all sectors, serving businesses of all size. Click here to learn more about how we can help improve the appearance of your business with ours.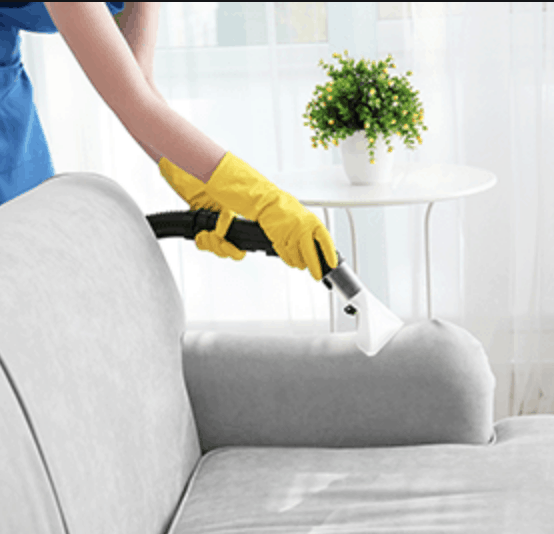 How to get rid of mould on window sealant
How to get rid of mould on window sealant is something that can quickly improve the appearance of your home. The appearance of mould can make a home feel cold, damp and dirty.
What causes mould on window sealant and around windows?
Black mould as seen around windows is also known to produce an unpleasant damp smell and can spread across paint, wallpaper and plaster, with the potential to cause serious problems with respiratory health.
It's important that you don't ignore even the slightest sign of black mould around your windows, or anywhere else in the home for that matter.
The two main causes of black mould around windows are leaks and condensation. If there is a leak from the outside, then this will need repairing or replacing.
If however the cause is condensation, the good news is that there is a way to treat this.
How to reduce mould caused by condensation
There are a few things you can do to help reduce the amount of mould that appears due to condensation. Here are six things that will help.
If you have single-pane windows, replace them with newer double or triple-glazing which are far more mould resistant.
Keep the window vent (trickle vent), found at the top of windows to let in air from the outside, open to ensure maximum ventilation throughout the home.
Add or use extractor fans when cooking in the kitchen and washing in the bathroom to remove excess moisture present in these rooms.
Purchase a portable dehumidifier which will extract moisture from the air - bear in mind these can use a lot of electricity model dependant.
Open up your windows to keep your home well ventilated – only when it's not too cold to do so though!
Move houseplants away from the windows - they actually moisture into the air, and if too close to windows will add to the problem.
The most common cause is a lack of ventilation. Rooms without sufficient ventilation after a shower result in mould being a common sight. Simple steps as detailed above can help make this issue a thing of the past.
Can you remove mould from window sealant?
The key steps to attempt to remove mould from sealant are as follows:
Rub a paste of white vinegar and baking soda into mouldy areas.
Scrub at heavy stains with a stiff-bristled brush or reapply the paste.
Rinse with a cold, wet sponge and dry with a microfibre cloth.
Spray any mould on bathroom sealant with bleach and water to kill mould spores.
Ventilate and clean your bathroom regularly to prevent mould growth.
This is hard to do if left too long, and sometimes you may have to remove the sealant and reseal. That is why it is important to follow the above guidance on how to reduce condensation. Hopefully the above guide on how to get rid of mould on window sealant will help solve your problem.
In summary
We hope you have found this guide on how to get rid of mould on window sealant useful. If tackled early enough, this will make the ongoing maintenance much easier. Following the simple steps to help reduce condensation will make a big difference.
Green Fox Cleaning are a commercial cleaning company that operate in all sectors. Click here to learn more about us, and how we can help improve the appearance of your business with ours.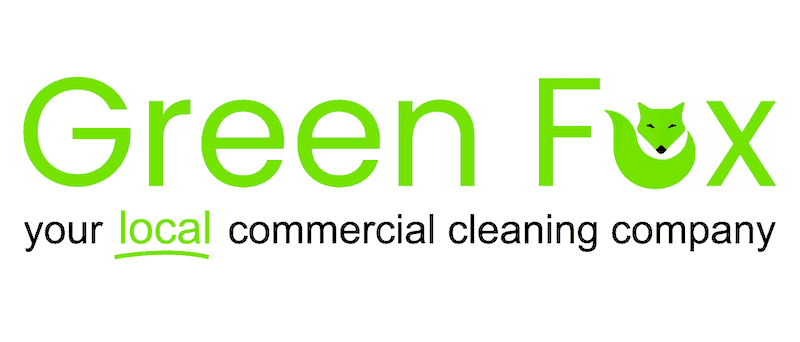 How to clean large office premises
Knowing how to clean large office premises can appear daunting to say the least. Cleaning a small office with one or two members of staff is straightforward, but how to clean a larger premises is a completely different beast.
With more and more businesses designing their offices to offer open plan working, office spaces are becoming larger, and a structured process is required to clean them.
Large building? Break it down
Not literally, but when understanding the process to clean large office premises, a good way to make the process less daunting is to break the building down into floors, or even break larger floors in half.
You can then assign dedicated cleaning operatives to cover set areas, avoiding confusion over the areas that require cleaning. This simple step will make cleaning of the premises much more straightforward.
Have a clear cleaning specification
A clear cleaning specification is key to clean large office premises in both an efficient and effective way. It makes it clear what is expected, and what should be completed every visit, and which tasks can be done less frequently, on a rotational basis.
Without a cleaning schedule, it is hard to challenge staff about areas that have been missed. It is also important that staff are trained to clean correctly and safely.
Regular audit inspections will help ensure the cleaning schedule is being followed and the clean is being completed to the best possible standard.
A good commercial cleaning company should always provide a detailed cleaning schedule if providing your cleaning services.
Work high to low, in one direction
Start on the top floor, and work down. In a large office, clean the highest points and work round the office in a clockwise direction, working from the outside of the room and working in. This will ensure that no areas are missed, and the clean is as efficient as possible.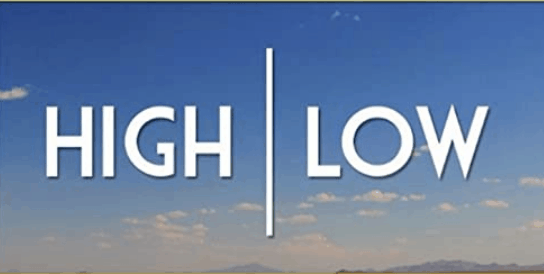 It may be tempting to vacuum first thinking it is a large task and wanting to get it out of the way, but if you do this first, any debris removed when dusting will fall to the floor, meaning you need to repeat the process at the end of the clean. Clicking here will help you select the best vacuum cleaner for your premises.
Seriously consider centralised bin options
Centralised bins are large bin bases placed in strategic places in larger office premises. If you think that large office premises can have well over 100 employees, 100 desk bins will be time consuming to change and damaging to the environment. Four centralised bin setups could serve the same number of employees, and result in cost savings. Click here to learn more about centralised bin systems.
In summary
Cleaning a large office premises doesn't have to be any more of a challenge than a smaller office. It simply requires more planning to ensure a slick, efficient process can be implemented to complete the task.
The best way to keep your office looking great is to employ a contract cleaning company. You can click here to learn more about office cleaning services undertake by Green Fox Cleaning.
We provide cleaning services to both nationally recognised brands, as well as smaller independent businesses. We clean large office blocks with teams of cleaners and supervisors every single day, as well as a visit or two per week with a single cleaner at smaller premises.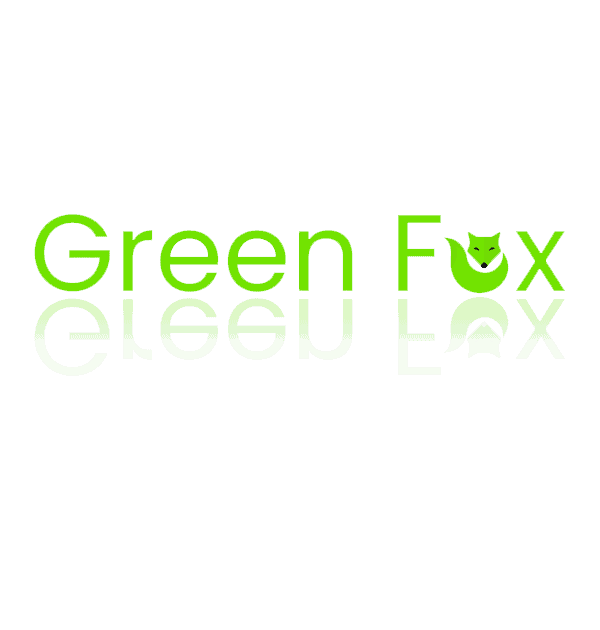 Ball Pit Cleaning - what is it?
Ball pit cleaning can be considered a rather niche area, but can be a nightmare when it comes to even thinking about where to start!
Whether your ball pit is a smaller one at a nursery or a gigantic one at a childrens play centre, both will have hundreds, if not thousands of balls.
Ball pits, a popular form of play for children, are sometimes used by physiotherapists working with children, especially those with autism. But commercial ball pits in shopping centres and restaurants have previously been found to be contaminated with dirt, urine and faeces.
The NHS published findings from a study around germs on plastic balls in ball pits.
How often should you clean a ball pit?
If you are running a large ball pit that experiences heavy usage on a daily basis, it is recommended that you thoroughly undertake ball pit cleaning every 3-6 months and clean the ball pit balls daily. If you have a smaller scale ball pit at your home you can clean the ball pit balls after 2 or 3 uses and then thoroughly clean the entire ball pit every 3 to 6 months.
How to clean ball pit balls correctly
Manual ball pit cleaning process
There are six steps to follow if you plan to clean your ball pit balls manually. They are as follows:
Start the process by removing all the ball pit balls and place on an old sheet or similar.
Spray all the balls thoroughly with a suitable disinfectant solution. At Green Fox Cleaning we would not recommend bleach, and are able to suggest less toxic and what we consider more suitable, sustainable disinfection options that we would use.
Wait for the ball pit balls to dry fully and shuffle them on the blanket to help this happen quicker.
Spray the balls for a second time to ensure thorough cleaning. Leave the balls to dry in a wash net for complete drying.
Whilst the balls are drying, clean the interior of the ball pit by spraying the surfaces of the ball pit and wiping them down thoroughly with a cloth.
Ensure the ball pit is completely dry before returning all balls into the pit.
Avoid the temptation to tip all balls into a large bucket of pool of solution, as any with small splits or cracks will fill and not dry properly and you may have to start the process again.
Ball pit ball cleaning using machine
Another way to clean ball pit balls is through the use of specialist machinery, which can speed the process up massively, but of course has separate costs associated with it. The balance between manual cleaning and the use of a machine is one that you must weigh up, and would generally only be a consideration in larger setups.
More regular ball pit cleaning between deeper cleans
It is not a surprise that ball pits get dirty very quickly from young children playing in them. It would be good practice to have the member of staff responsible for watching the ball pit whilst in use to have possession of a suitable disinfectant spray and cloth, so they can respond quickly to any obviously dirty ball pit balls, or if a user has an "accident" of any sort.
This process will provide reassurance to users that you are taking daily sanitisation of your premises seriously and keeping users as safe as possible.
The easiest way to keep your ball pit and the rest of your premises safe, hygienic and looking great is to employ the services of a good commercial cleaning company to take care of your ball pit cleaning.
To contact your local Green Fox Cleaning office and request a free, no obligation cleaning quote, simply click here.
Chemical free ways to clean your home office
Chemical free ways to clean our home offices are a more common consideration than ever before, with many of us now part working from home. We all want to do our bit towards helping the environment.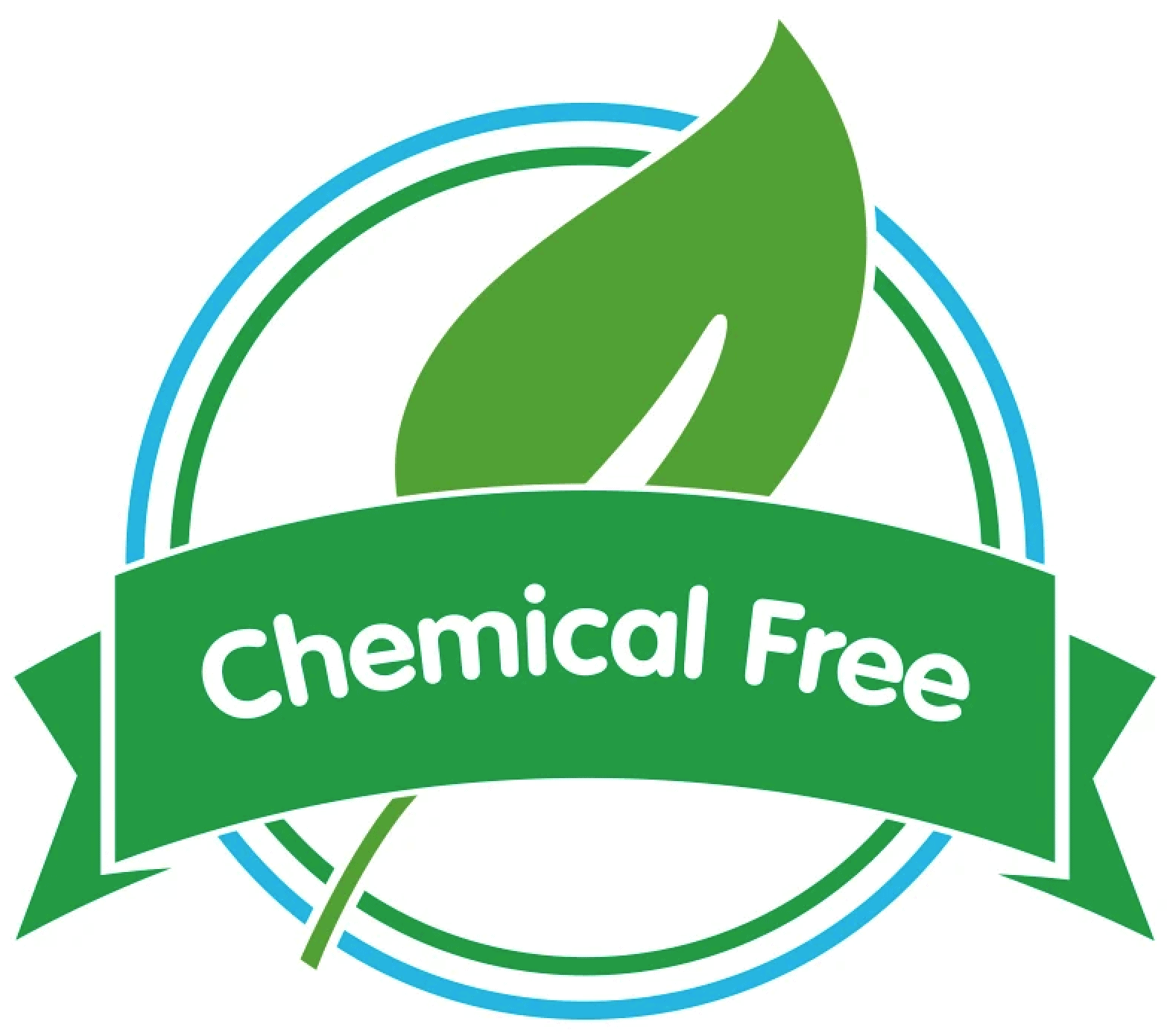 There are many producers of cleaning products making a move on the chemical free cleaning supply, with Koh and method being well known suppliers.
There are however also many chemical free cleaning products that you can make at home from readily available every day products, making it easy and quick to introduce chemical free ways to clean your home office.
Good natural cleaning products include
White vinegar
Natural salt
Baking soda
Washing soda
Lemons
How to make your own natural all purpose cleaner and glass cleaner

-

embrace chemical free ways to clean
How to make a natural all-purpose cleaner that actually works!
Why is it worth making your own cleaner? You can make it in less than a minute, it can save you money and works well. Chemical free ways to clean really do start at home!
All-purpose cleaner ingredients
1/2 tsp washing soda
1 tsp liquid castile soap
Essential oils of choice for fragrance – we recommend using 4 drops of lemon, 4 drops of lavender, and 10 drops of orange for a great fragrance
Glass spray bottle for storage and use
Instructions for making all-purpose cleaner
Place washing soda and castile and soap in a spray bottle (preferably glass).
Add 2 cups of warm water. Distilled is best, but any water that has been boiled will work fine.
Add essential oils of choice dependant on preferred fragrance.
Cover bottle and shake well. Use as needed.
You can use this all-purpose cleaner for many purposes including as a bathroom cleaner, floor pre-treater, kitchen cleaner and on toys.
We recommend a glass bottle rather than plastic for use as the spray not only to reduce plastic usage, but also if you use the citrus essential oils for fragrance, it is important to store in glass as they can break down a plastic bottle over time.
All purpose cleaner frequently asked questions:
Is this a disinfectant? No it isn't a disinfectant the same as found in chemical based cleaning products.
Is washing soda the same as baking soda? No, they are similar but have some distinct and important differences. Washing soda is sodium carbonate which is a stronger, more effective choice.
Why don't you add vinegar to this? Vinegar isn't the super all-round cleaner than may people thing. Whilst it is great for cleaning windows, it isn't a good degreaser and won't improve the results.
How to make a natural glass cleaner
Glass Cleaner Ingredients:
2 cups of water (distilled or filtered is best so it doesn't leave residue)
2 tablespoons vinegar
10 drops of lemon. This is optional but helps cut down the vinegar smell
How long will these products remain effective?
Whilst we haven't completed detailed studies on this, we have found products made as detailed above to still be highly effective three months after being made. Further proof that chemical free ways to clean are sustainable.
We hope that you have learnt that chemical way free ways to clean are easy and needn't cost the earth to implement.
The easiest way to clean your premises is to hire a professional cleaning company that operate in an environmentally friendly way and share your values. At Green Fox Cleaning we pride ourselves on massively reducing our plastic usage, supplying local cleaning operatives to reduce our carbon footprint and many other things. Click here to learn more about our commitment to green cleaning.
Click here to find your local Green Fox Cleaning office and request a free, no obligation quote to discuss your cleaning requirements, whatever sector you operate in.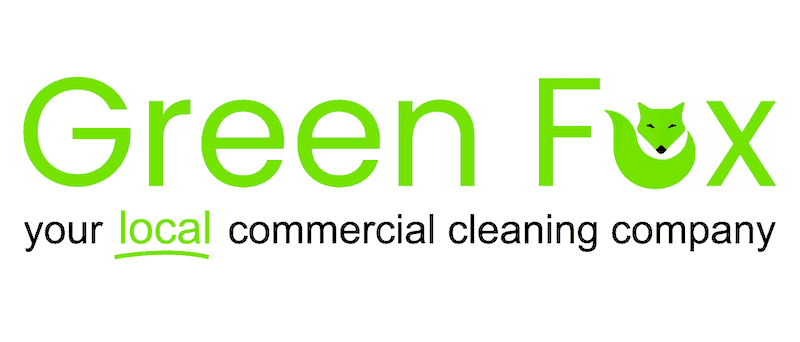 How to spot the signs of a bad cleaning company
Do you know how to spot the signs of a bad cleaning company? Are you currently using a commerical cleaning company but just feel as though you are getting a good service?
The purpose of this article is to highlight the seven key indicators that may suggest it is time to review your workplace cleaning arrangements - have a ready and see how many are already on your radar.
Your cleaning company have vague pricing or seem to play pricing games with you
The best office cleaning companies always provide you with transparent pricing. Not only does transparent pricing help you compare office cleaning bids in a telling way, it can help both you and your cleaning company know exactly what work is and is not included.
If your current provider has vague pricing or are constantly adding extras onto your invoice that you aren't expecting, it is probably time to start looking at other cleaning company options. There are few worse signs of a bad cleaning company than one that does not offer clear pricing for their clients.
We have heard of companies charging extra to clean a desk, telephone and even per desk bin emptied - how can you possibly make a decision based on such vague and variable figures?
Like all companies, you want to budget your cleaning and know exactly what you are paying, and what you are receiving in return.
Clear, transparent pricing gives you the necessary information to make the best decisions for your facility.
Your cleaning company and cleaners don't take security at your premises seriously
Security is crucial and is the most important aspect of cleaning any premises. What is the point of having a spotless office with all the doors left unlocked, or a gleaming school with the hall fire doors left unlocked every visit? Security is not optional - and this relates to both your premises, but also the staff being trusted to clean your premises.
You also want to know who is cleaning your premises and that they can be trusted. What level of vetting do your current company undertake on vetting their staff? Are their cleaners all directly employed or do they sub-contract cleaning. Subcontracting brings real risks that you have no idea who is cleaning your premises, and neither do the company that you actually think are doing your cleaning! This can be a common problem when engaging the services of a cleaning company that are not local to you.
You want to know that every cleaner that enters your premises has been fully vetted and background checked by the company that you are trusting to complete your cleaning services. One of the key signs of a bad cleaning company is one that doesn't have full control over their cleaning team.
There is no communication from your cleaning company
An effective and good cleaning service is wholly dependant on good communication from both the client and the cleaning contractor. One of the key signs of a bad cleaning company is that you are always chasing them for contact, and they are slow to respond or even unresponsive to any issues reported by you.
Professional office cleaning companies want regular feedback, both positive and negative, so that they may continually improve their service and build value for you, their customer to ensure continual development and improvement. There is a balance between calling clients who are busy themselves, but even an email to check in takes no time at all to send.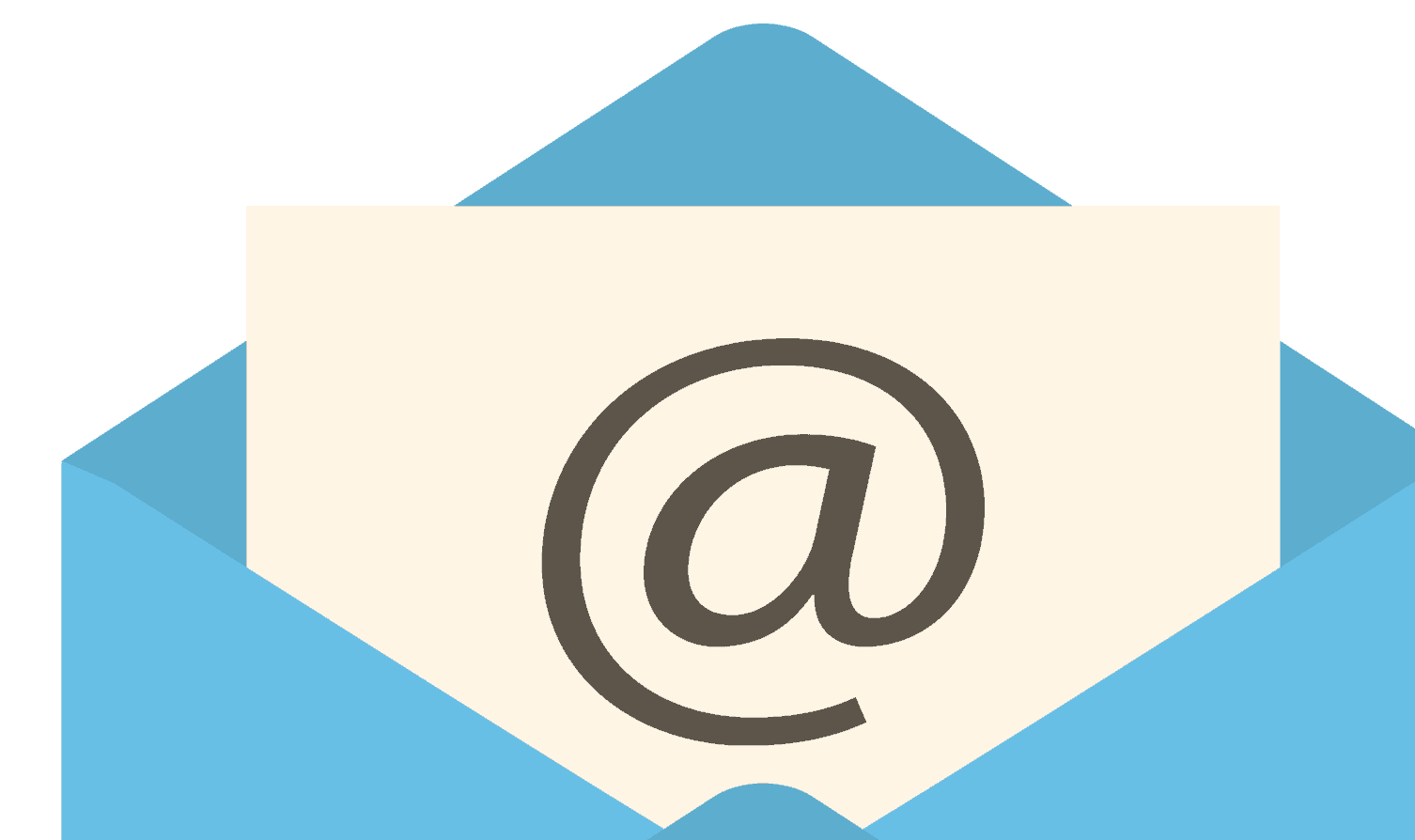 Your cleaning company and cleaners are not professional or respectful
Have you seen your cleaner on their mobile phone when they should be cleaning your premises? Have you seen your cleaner smoking right outside your front door, in full view of staff and visitors alike? Apart from the potential health implications, it simply isn't an acceptable look to give your business.
What about cleaners swearing whilst cleaning your premises, or throwing bins around and not treating your premises with the care and respect it deserves?
If you call your cleaning company to voice concerns, they should be apologetic and quick to react to any such reports which are potentially damaging to their reputation.
A good commercial cleaning company should have stringent measures in place and clear expectations of what is expected from their staff, along with what is and what is not acceptable. Few signs of a bad cleaning company are more apparent than one with cleaners behaving in an unprofessional way.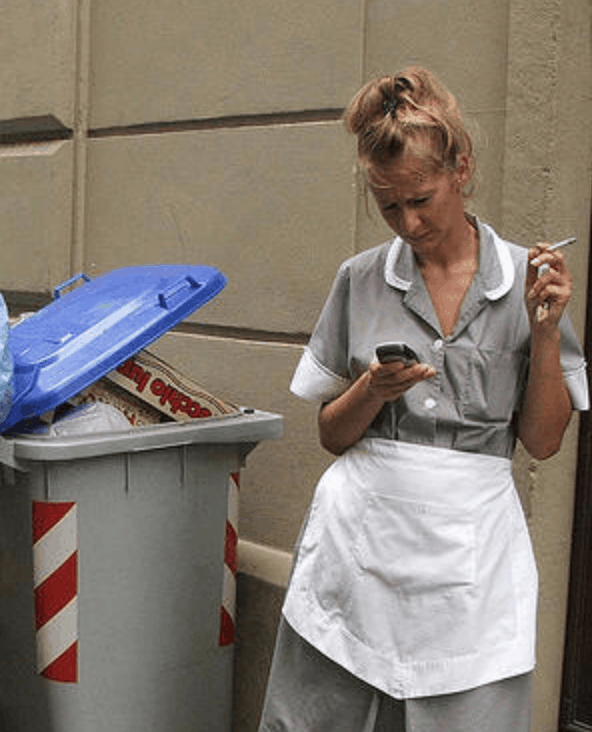 A high turnover of cleaners at your premises
Another one of the big signs of a bad cleaning company is one that are unable to retain their staff, meaning you end up with a new cleaner or cleaning team every other week. One obvious issue with this is that the operatives don't learn your premises fully and can't work efficiently and effectively, meaning the appearance of your premises will suffer.
It is also a security consideration if numerous cleaners are having keys to your premises and coming and going, especially if you don't know the reason they are all going.
The main reasons for a high turnover of staff are generally poor pay or work conditions, lack of training resulting in a lack of pride, or a lack of support from the company for their welfare. Learn more about how at Green Fox Cleaning we look after our staff resulting in great staff retention by clicking here.
Your cleaning company use old equipment and outdated cleaning processes
While you don't need your cleaning company have have every single new cleaning gizmo and gadget, if your premises cleaners aren't equipped with newer, well-maintained equipment, state of the art cleaning chemicals and green cleaning solutions, and operate with newer methods and industry best practices, you will not get the level of service your facility should.
Have a look in the cleaning cupboard - are there dirty old mops and buckets there? Is there a real mish mash of equipment, with products all over the place? A messy cleaning cupboard is so often of the first signs of a bad cleaning company, and cleaning standards start at the cleaning cupboard!
Your cleaning company's staffing issues are becoming your problem
A key benefit of outsourcing your cleaning arrangements is that you should be able to forget about the cleaning and management of the cleaning staff, and focus on your own business and what you do best.
A team is only as strong as its weakest player. If your cleaning company's staffing issues are quickly becoming your problem, it's probably time to move on. Staff are the foundation of any business, and if your current company do not look after their staff, you will not get a good service.
You want a cleaning service that thinks ahead proactively, protects both your reputation and their own, and operates above board in every possible way.
If you have identified one or more of the above signs of a bad cleaning company being present with your current cleaning provider, it is time to review your cleaning arrangements. Click here to learn more about Green Fox Cleaning and learn more about how we can help improve the appearance of your business with ours.
What is a deep clean?
When trying to understand a deep clean cost, it is important to understand first of all what a deep clean is.
As the name would suggest, it is a cleaning process that is completed to a deeper and more detailed level than that of a regular clean.
The deep cleaning process includes a number of processes which can include the following:
Cleaning behind radiators and fitments
High cleaning to decobweb the premises
Deep cleaning of hard floors and professional carpet cleaning
Window cleaning (inside and out)
Emptying and cleaning of cupboards
Cleaning inside of kitchen appliances, fridges etc
Cleaning of all washroom wall tiles, behind toilets and tackling any limescale buildup.
What is a typical deep clean process?
The process for a deep clean will vary considerably venue by venue, but this is a common approach to completing a deep clean. The deep clean cost will vary depending on how many areas are tackled.
Start by doing a high dusting or all vents and light fixtures - always start high to allow dust and cobwebs to fall to the floor.
Vacuum all blinds, drapes, windowsills, tracks, behind radiators etc.
Dust all walls to remove obvious marks and sanitise all light switches.
Dust all doors and sanitise all door handles.
Dust all skirting boards and deeper clean as needed to remove marks.
Move all furniture where possible and thoroughly vacuum all carpets or scrub all floors. This ensures that hard to access areas behind furniture that are usually not cleaned on a regular basis are kept clean.
Dust and sanitise all surfaces (which should be as clear as possible prior to the commencement of a deep clean).
Clean and sanitise all computer keyboards, screens and telephones.
Clean all kitchen areas to include inside of and on top of cabinets, appliances, fridges, etc.
Clean all restroom walls, toilets, urinals, sinks from top to bottom.
Do a machine scrub or deep mop on restrooms floors using a suitable product. This will help eliminate urine smell.
A final repeat clean of all floors to ensure no further debris has fallen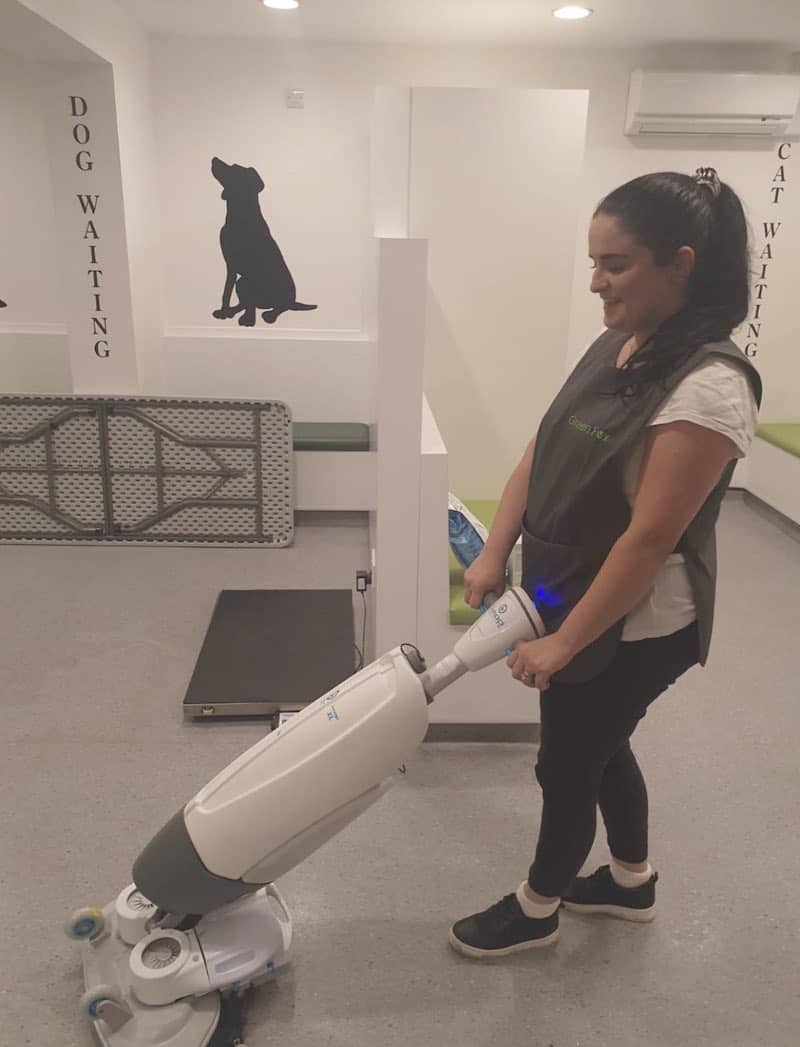 What does a deep clean cost?
There are many factors that will affect a deep clean cost at your premises. They will include the following:
The floor type(s) in your premises and if specialist equipment is required
The quality of cleaners supplied - are they trained and directly employed
The quality of cleaning chemicals and machinery used
What times and days the premises can be accessed
How local the cleaning company are to you
The size of your premises
The nature of your business (a working kitchen will obviously be a lot more demanding and take much longer than an office for example)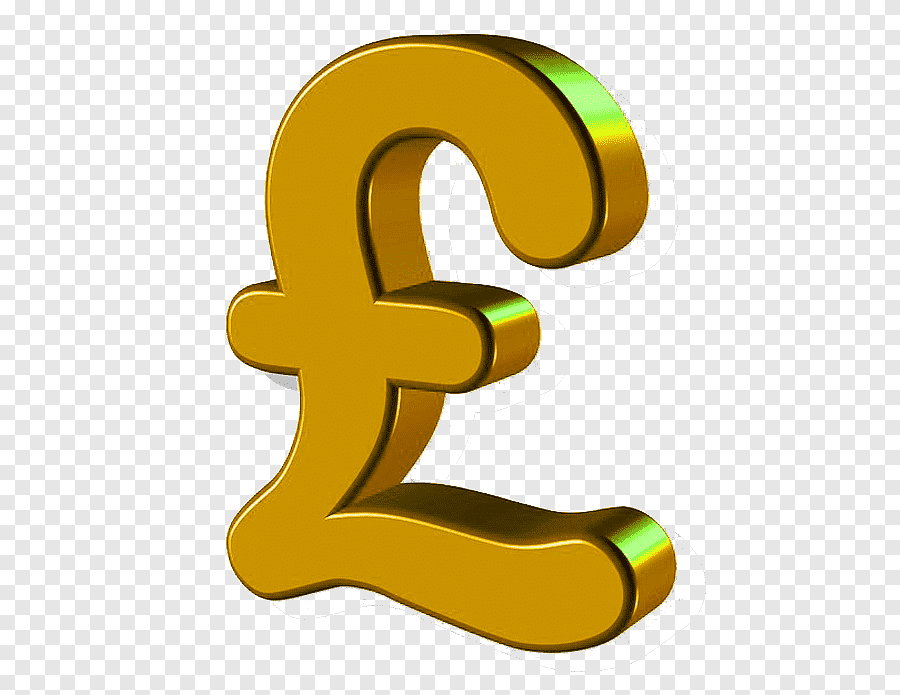 Deep cleaning requires skill, a great eye to detail and a willingness to get "stuck in." It is hard work when done properly, and would normally be completed a team of cleaning operatives unless the premises is very small.
On top of a deep clean, many companies are adding an extra disinfection treatment through the use of electrostatic cleaning technology. You can learn more about this advanced process by clicking here.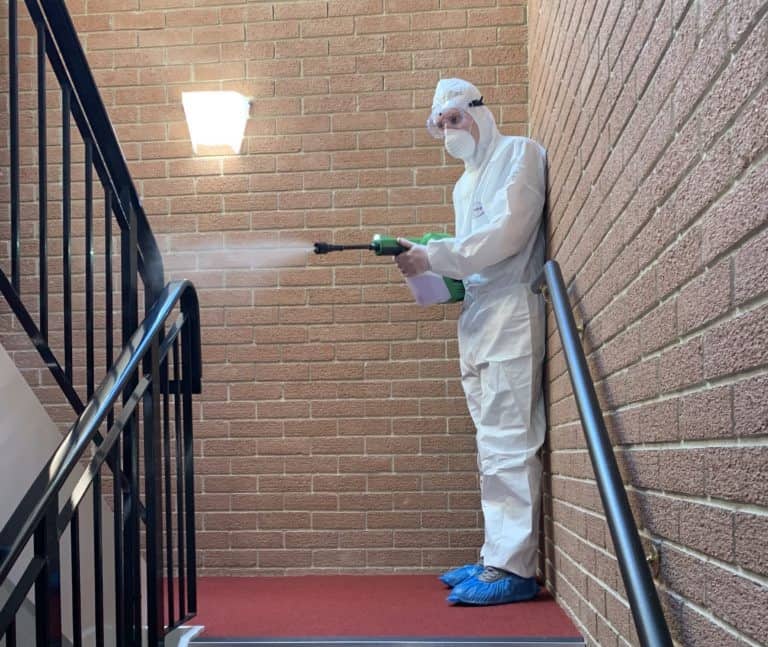 The best way to ensure a deep clean is completed to the highest possible standard is to employ the services of a good commercial cleaning company who will have the knowledge, skills and equipment to complete the task.
To contact your local Green Fox Cleaning office and request a free, no obligation quote - click here to learn more.
Remember when comparing deep clean cost - you will get what you pay for - cheapest is rarely best!
You can find the dictionary definition of a deep clean by clicking here.