How to select the right option for your charity cleaning services
At Green Fox Cleaning, we are experienced in working with, and understand the challenges faced by charities.
Budgets can often be tight - yet by the very nature of their existence the sites are often used by some of the most vulnerable people and animals - meaning the highest levels of cleanliness are essential.
Our local charity cleaning teams - both managers and operatives understand that non-profit organisations centre around generosity, and that a clean environment is essential for staff to carry out work for charitable purposes.
With us providing daily cleaning services to charities in various sectors and of different all sizes throughout Hampshire, West Sussex East Sussex and Surrey, we have written this article to help you make a safe choice, and ensure you can focus your efforts on the running of your charity, and not the cleaning of it.
Top three questions to ask when seeking a new charity cleaning services provider:
There are a number of key considerations when selecting a commercial cleaning company for your charity cleaning services. Here are what we consider the top three points we would recommend you ask any company when they come to quote for your charity cleaning services, to minimise the risk of you spending time managing the contractor.
1 - "Are your cleaning staff directly employed, and how are they vetted?"
Don't be afraid to ask this. Some commercial cleaning companies use subcontractors and "self-employed" staff to avoid needing to pay pension, holiday pay etc. What this means in reality is they have little or no control over who is coming through your premises door each day.
At Green Fox, all cleaning staff are directly employed by us. Our process will include background checks through various sources, enhanced DBS checks at all charity sites, where the highest levels of vetting for safeguarding compliance are required. With our company Directors being former Police Officers with over 30 years service between them, you can be assured that client safeguarding is at the top of our list.
2 - "How do the cleaning company train their staff?"
Time and time again we hear horror stories of cleaning companies placing untrained staff to clean in sites, and don't even induct them on essentials such as the location of fire exits! All Green Fox Cleaning employees are trained by our in-house British Institute of Cleaning Science (BICSc) trainers and receive a detailed and paid induction before starting work at all of our charity sites where they are expected to work.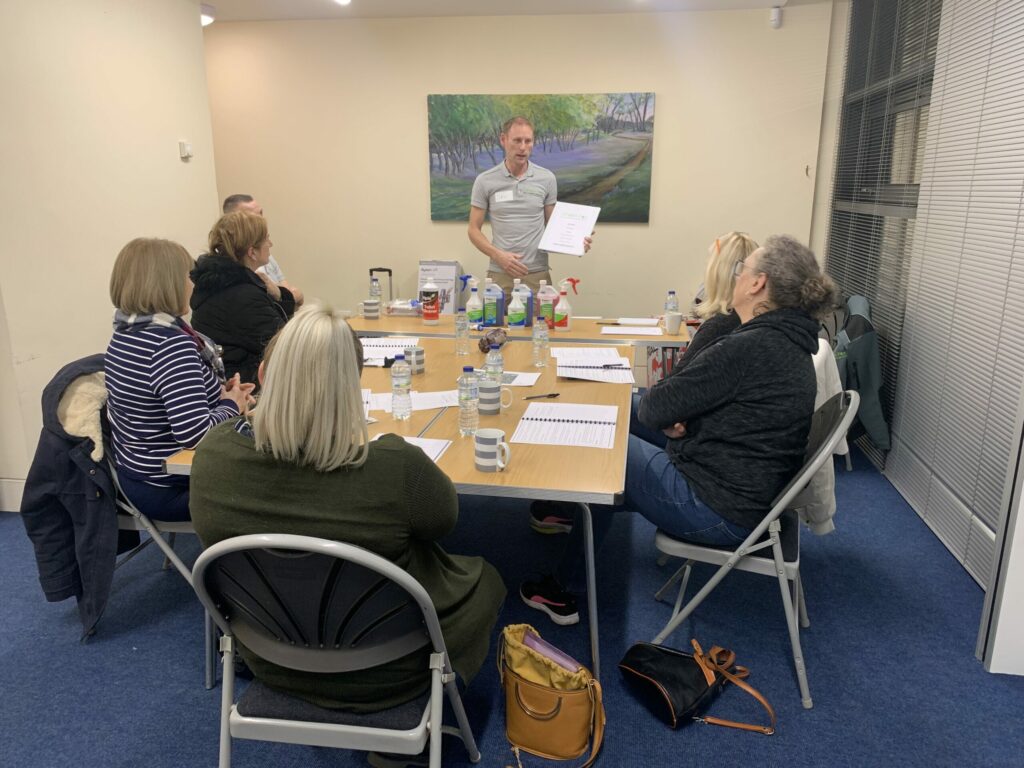 3 - "Can you GUARANTEE us that our premises will have our contracted hours delivered every single day, even if any of our regular cleaners are sick at short notice?"
Turning up in the morning to find your charity has not been cleaned venue is pretty much the worst case scenario when outsourcing your daily charity cleaning services.
At Green Fox Cleaning, we operate a live GPS employee attendance management system which is monitored 24/7 live-time by an on-call manager. In the event a cleaner doesn't arrive as expected, an on-call manager is alerted immediately and will investigate, and deploy one of our mobile team if required, to ensure you NEVER turn up to a dirty premises!
At Green Fox, we can be flexible to work around the days and times you require cleaning. We can work out in hours around your staff, out of hours, weekdays or weekends.
The types of charities we provide regular cleaning services to include:
Animal rescue centres
Drug and alcohol rehabilitation centres
Cafe premises
Charity shops
Charity office locations
We hope you have found this article on charity cleaning services useful. Asking the right questions at the beginning of your search for a great commercial cleaning company will save you time in the long run.
We hope you have found this article on charity cleaning services useful. You can click here to contact your local office to discuss how they can help you.