Cheap commercial cleaning companies - are they the best bet for your premises?
More and more often, it seems that many businesses are looking at the headline price of a cleaning contract when comparing quotes.
This may seem obvious - if for example you have one quote to clean your premises daily for £1,500 per month and another for £1,300 - the cheaper one will save you money, right?
Cheap commercial cleaning services could actually COST you money!
This is a bold statement, and one you might not immediately agree with.
But think about it - what is one of the most important things if you have daily cleaning services for your school, medical practice, showroom or any other premises.............?
The cleaners actually turning up!
That's right - imagine coming to open your workplace at 8am, to find the same mess as the night before - the cleaning fairies didn't turn up and work their magic!
But why wasn't this issue picked up? 🤔
Because cheap companies are cheap for a reason!
If the cleaners don't turn up, you could end up cleaning, lose business, receive reputation damaging complaints online and much more. That is of course a hidden and potentially significant direct and indirect cost, not considered in the "cheap" quote.
Cheap commercial cleaning companies don't always offer out of hours support!
Cheap commercial cleaning companies don't offer their clients support after 5pm, when you need them most.
At Green Fox Cleaning, we operate a geofenced work attendance system that is monitored 24/7 by an on-call manager. This means if someone doesn't turn up for work at the scheduled time, the matter is investigated at the time, with a mobile response cleaner or cleaning team are deployed to complete your clean, ensuring you will never come in to a dirty workplace. We also have a 24/7 support line for our clients and employees 365 days a year - 366 days in a leap year! It also means we can guarantee you are getting the cleaning hours you are paying for.
Guess what - offering this service level isn't cheap! It's something that we offer to give our clients great VALUE - not a cheap commercial cleaning service.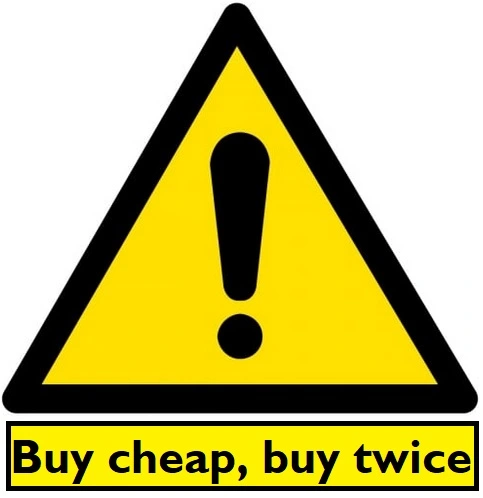 Cheap commercial cleaning companies don't always train their cleaners
Have you received a poor standard clean from your cheap commercial cleaning company, and wondered the reason why? It is highly likely it is because the company haven't trained their staff properly. Why? Because they are cheap and need to save money to give you a cheap quote!
Did you know there is actually a correct way to fold a cloth to clean with, a correct way to use chemicals, mops and vacuum? These processes are more efficient, and safer.
Why don't cheap commercial cleaning companies train their staff properly? Because it costs money! Why train if they can just put an untrained cleaner in and charge £2 or £3 less per hour, because they know you just want a cheap service at a cheap price.
At Green Fox Cleaning, our cleaning operatives are trained by our in-house British Institute of Cleaning Science (BICSc) trainers, to a nationally recognised standard.
Guess what - it costs money to train our trainers, and for our trainers to train our teams! This isn't therefore in keeping with cheap commercial cleaning companies - more with those that aim to offer a great value service.
Cheap commercial cleaning companies will often put anyone in to clean your workplace, or even just sub it out
We have heard horror stories from cleaners that have joined us, where they have been offered and started jobs at sites, where they never even met anyone from the company. No contract issued, or told to work on a "self-employed" (or even cash in hand) basis, so the company can avoid employers responsibilities. Why? Because it allows them to give you a cheap quote!
At Green Fox Cleaning, our cleaners are subject to a thorough vetting process. This includes but is not limited to the following:
Interview
Background checks
References
Open source research
Guess what - conducting such checks costs money and adds to the great value service that we offer!
In summary -cheap commercial cleaning rarely comes cheap!
You need to decide if you want a great value commercial cleaning service, or if you want a cheap commercial cleaning service - the two will rarely, if ever, come hand in hand.
Take the cost example at the start of this post - one quote for £1,500 per month, and another for £1,300 per month. This equates to roughly £50 per week difference - is that a price worth paying to allow you to focus on running your business, and not dealing with cleaning issues every day? After all, that is the whole purpose of outsourcing a service - right?
Always compare what all companies are offering in terms of service level, not simply what their monthly fee is.
It you don't really care about the cleaning standards and if the cleaners turn up, a cheap commercial cleaning service might be best for you.
If however you view your cleaning services as an investment and want a stress free experience, Green Fox Cleaning could well be the perfect match for you. We are proud to rarely be the cheapest, as we focus on delivering a great value service, not a cheap price service.
To find out about our reliable commercial cleaning services and how we can help improve the appearance of your premises with a great value service, click here to contact your LOCAL office.