New Green Fox Cleaning Commercial Cleaning Basingstoke Office Opens
At Green Fox Cleaning, our focus on on delivering an unrivalled, local commercial cleaning service to businesses of all sizes, and in all sectors.
We are delighted to report the opening of our latest Green Fox Cleaning office, providing commercial cleaning services covering Basingstoke, Andover, Reading, Newbury, Salisbury and the surrounding areas.
Good commercial cleaning Basingstoke
The office operations team and daily operations are overseen by this office company director Vaughan Jones.
Vaughan started his working career in the Army as a military accountant for 5 years before moving home.
He then spent many years working in high responsibility roles in nationally recognised brands, overseeing and producing operational data, delivering best possible service delivery to clients.
After a dramatic 2022, Vaughan needed a new direction and challenge in his life which has led him in the direction of wanting to set up his own business. Vaughan wanted to becoming his own boss, and enjoy the feeling that he is now in control of his own destiny, through ensuring the service delivery by his Operations Team is second to none, and in keeping with the core values of Green Fox Cleaning.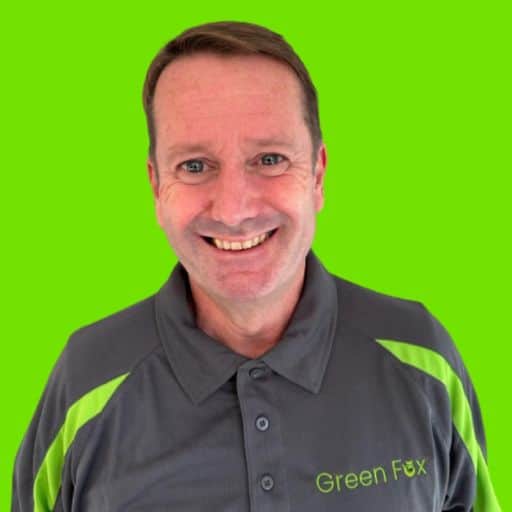 Vaughan and his team are already providing daily commercial cleaning services for clients in numerous sectors, including the following:
Office cleaning
School cleaning
Veterinary practice cleaning
Casino cleaning
Retirement living premises cleaning
Medical Cleaning services
School cleaning services
Commercial cleaning Basingstoke
A number of these clients are serviced 7 days a week, 365 days a year, with dedicated cleaning operatives working round the clock!
When selecting a company for commercial cleaning Hove, Commercial cleaning Basingstoke or the surrounding areas, check if they offer the following:
24-hour client support line, so you can contact them when you need them the most
Use eco friendly effective cleaning products, to reduce plastic wastage
GPS tracked staff monitored live time to ensure you never miss a clean!
Highly trained cleaning staff who are fairly paid - not paid the minimum wage
If you have a cleaning company in place that you aren't fully satisfied with, are looking for a new provider or simply want to explore your options, our Basingstoke and surrounding areas office team will be delighted to provide a free, no obligation quote for commercial cleaning services.
To find out more how our Basingstoke commercial cleaning team can help improve the appearance of your premises or business with their commercial cleaning services, call 01256 592 407 or to click here to learn more.
Learn more about Basingstoke and the surrounding region at this link.
Commercial cleaning in Basingstoke, Andover, Reading, Newbury, Salisbury and the surrounding areas is about to have a wake up call, with Green Fox Cleaning well and truly now established in this wonderful City and surrounding areas!
Three fun facts about Basingstoke
1. Basingstoke is often nicknamed "donut city" because of all the roundabouts it has.
2. The largest banana ripening warehouse in Europe is in Basingstoke.
3. The word "Basingstoke" was used as a code word by Sir Despard Murgatroyd in Gilbert & Sullivan's 1887 show Ruddigore.
Vaughan and his team are standing by to hear from you to explain how they can offer unrivalled and locally focused commercial cleaning Basingstoke, Andover, Reading, Newbury, Salisbury and the surrounding areas.
Basingstoke is a major interchange between Reading, Newbury, Andover, Winchester, and Alton.
Our placement of local staff ensures we reduce our carbon footprint, and continue our work towards helping reduce the impact of cleaning services on the planet, whilst delivering an effective, efficient and reliable commercial cleaning Basingstoke and nearby.