Whether it is our home or our workplace, we move premises from time to time and have to hand the premises over in a good, cleaning condition. The way this is achieved is through the completion of an end of tenancy clean.
In both a domestic and commercial setting if the premises is rented, charges can be made if the property is not returned in an acceptable condition. An agent will inspect the premises after you return it and have completed your end of tenancy clean. Any missed areas may result in a deduction to your deposit, so understanding exactly what is required from this check out clean is really important.
The purpose of this blog is to give you a better understanding of what an end of tenancy clean is, and what you should expect.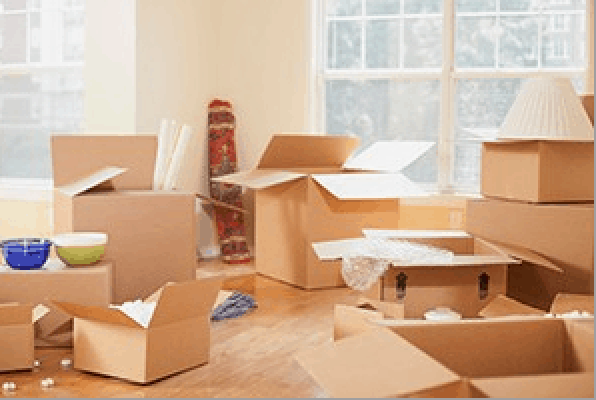 What is an end of tenancy clean?
End of tenancy cleaning is the term given to completing deeper cleaning at a domestic or commercial premises before giving it back to a landlord, or selling it.
The level of detail and depth of the clean should be much deeper than a regular clean, with attention to areas that the average person may not even consider.
An end of tenancy clean will include, but not be limited to the following:
All floors - the expectation is normally that a professional clean is completed of all carpets to freshen them up, and remove any marks or odours. Hard floors should also be mopped / washed as needed. This should include under and behind items of furniture, which may not normally be cleaned during s standard clean.
Skirting boards - normally cleaned on a more periodic basis, but they should be left free of dust, and any marks from the likes of coffee spillages should be removed.
Door frames - you may not even think of this, but the frame above doors should be free from dust. Most agents will check here on an end of tenancy clean check out inspection, and may use this minor miss as a reason to deduct some of your deposit for further cleaning.
Furniture - desks, cabinets and the like should be fully dusted, cleaned and all drawers fully emptied out and cleaned thoroughly. A vacuum of the drawers is often the quickest and easiest way to remove small pieces of debris.
Doors - Should be cleaned on both sides, to remove any obvious marks
Walls - should be cleaned to remove any obvious marks. This includes wall tiles in kitchens and bathrooms, which should be cleaned thoroughly, and grout between tiles cleaned and free of mould.
Appliances - there are of course various appliances present in a business and domestic setting which could include dishwashers, ovens, washing machines and much more. They should be cleaned fully inside and out to remove any marks.
Cobwebs - check all high areas to ensure you remove cobwebs from all ceilings, paying particular attention to the corners of rooms.
Light switches - should be cleaned and polished as needed.
Light Shades - dust to remove any dust or cobwebs.
Windows - clean thoroughly to remove marks, fingerprints and stains. Don't forget the window cills and ledges!
Can I do an end of tenancy clean myself?
You can either carry out the end of tenancy clean yourself if you prefer, as long as you are confident you can meet the high standards that are expected, as a poor clean may cost you a lot in deductions!
The easiest way to ensure an end of tenancy at your home is completed well is to employ the services of a domestic cleaning company.
To ensure the best quality end of tenancy clean at your business as well as regular cleaning services, click here to learn more about Green Fox Cleaning and how we can help improve the appearance of your business with ours.