The importance of cleaning key areas in a pub
Cleaning key areas of a pub are key in keeping customers coming back through your doors, time after time. Pub cleaning should be a priority for every licenced premises owner.
A clear and detailed cleaning schedule brings routine, sets expectations for the staff and ensures your customers always have a pleasant environment in which to spend their leisure time, resulting in them coming back time and time again.
15 seconds is all it takes...
For a customer to decide if they wish to stay and spend time at your premises when walking through your door. If their first step inside your pub results in them nearly losing their shoes due to the floor being so sticky, they are likely to do a very quick about turn and exit! Learn more about preventing sticky floors at your pub by clicking here.
Unclean entrances and unpleasant smells are very off-putting for most businesses, but especially in a pub, where people come to eat, drink and socialise.
Making your pub cleaning checklist
There are numerous ways for you to assign cleaning duties and tasks to different members of staff. This may be based on their shift time, the area of the venue they work in, or their level of experience.
A clear check off list completed by a duty manager is a simple yet highly effective way to ensure that your expected cleaning standards are being met day after day, and that all key areas are being cleaned.
7 key areas to clean in your pub every time
There are more than seven key areas to clean every day at your pub to keep customers coming back for more, but these are the 7 key areas we recommend you focus on:
| | |
| --- | --- |
| KEY AREA TO CLEAN | REASON AREA IS KEY |
| 1. All entrance areas to your pub | You don't get a second chance to make a good first impression! Most of us have walked into a pub, looked at our group and turned right back away, or not even entered. |
| 2. All floors throughout your pub | There is nothing worse than your feet sticking to a hard floor, or a heavily soiled and smelly carpet. Keep these areas clean to keep customers coming back for more! |
| 3. All toilets | We have all been in pubs where toilets are full of cobwebs, doors don't lock, floors are dirty and they stink - don't let your venue get known for this reason. |
| 4. Ensure all tables and chairs and clean and sanitised | More than ever now, people want to feel safe in your venue. Sitting a clean and cleary sanitised table and chair arrangement is a great starting point. |
| 5. Keep your lights looking great | Lights by their very nature are focal points and attract attention. If customers look at them and see them thick with dust or cobwebs, it will instantly make them question how clean the rest of your pub is. |
| 6. Keep ledges dust free | Most pubs have ledges next to tables and bench seating which is typically at eye height - keep these looking great when customers are looking around your venue. |
| 7. Bar area and behind the bar | When customers order a drink at a bar, they don't expect to see a selection of dusty bottles of spirits and a bar area. They also much like sticky floors, don't want their arms sticking to the bar if leaning. Keep these areas looking great at all times. |
7 key areas to deep clean in a pub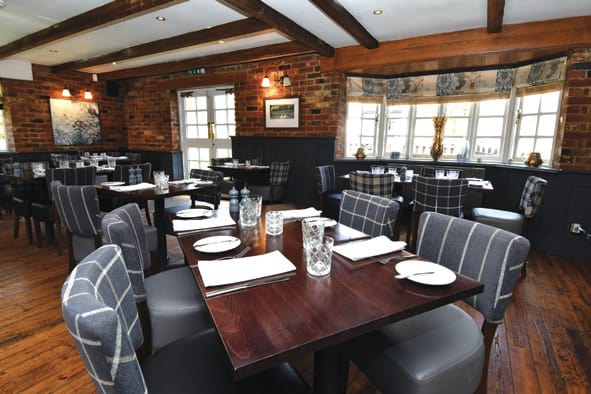 The best way to ensure that key areas of your pub are cleaned properly every day is to hire a professional cleaning company to take care of your needs. To find out more about our work in cleaning pubs and request a free, no obligation quote, simply click here to learn more.
You can learn more about the general history of pubs by clicking here.