How to select the right cleaning company for your leisure centre cleaning services
Leisure centres are at heart of local communities - often a place to not only exercise, but also for many to socialise. Top quality leisure centre cleaning services will increase member numbers, and in turn the investment in the continual improvement of the premises.
Have you ever been to a leisure centre and used the poolside changing rooms, to find the floors blackened, or an unpleasant smell coming from the grill? It really doesn't make you want to rush back, does it?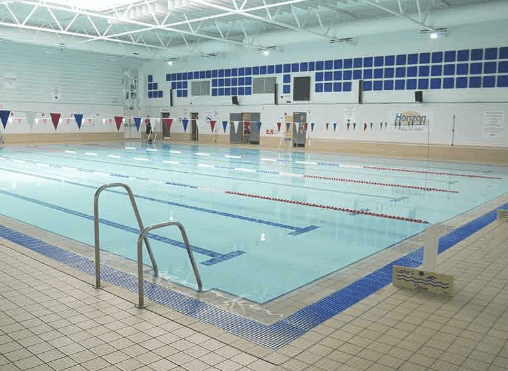 Many leisure centres have historically employed in-house cleaners, however this can cause no end of problems.
How and when are the cleaners trained?
What happens if the cleaners are sick?
Who manages the cleaners and deals with performance issues?
Where do you account for the hidden costs on tackling the above points and issues?
We had a lovely compliment the other day about how clean the changing rooms are becoming……so thank you!

Sam, Leisure Centre Manager
Making the right choice for your leisure centre cleaning services
Top 4 questions to ask when selecting a company for leisure centre cleaning services
There are a number of key considerations when selecting a commercial cleaning company for your leisure centre cleaning services. Here are four key questions we would recommend you ask any company when they come to quote for your leisure centre cleaning services.
1 - How do you train your staff?
Time and time again we hear horror stories of cleaning companies placing untrained staff to clean client sites, and don't even induct them on essentials such as the location of fire exits! All Green Fox Cleaning employees are trained by our in-house British Institute of Cleaning Science (BICSc) trainers and receive a detailed and paid induction before starting work at all of our academy sites.
2 - "Are your cleaning staff directly employed, and how are they vetted?"
Don't be afraid to ask this. Some companies use subcontractors and "self-employed" staff to avoid needing to pay pension, holiday pay etc. What this means in reality is they have little or no control over who is coming through your door each day.
All Green Fox Cleaning staff are directly employed by us. Our leisure centre cleaning recruitment process involves the highest levels of vetting and selection. Our process will include background checks through various sources, including enhanced DBS checks, where high levels of vetting for safeguarding compliance are required. With our company Directors being former Police Officers with over 30 years service between them, you can be assured that client safeguarding is at the top of our list when it comes to cleaning services at your leisure centre.
3 - "What happens if our regular cleaners are off sick?"
Many national cleaning companies delivering leisure centre cleaning services do not have access to a good local cleaning team, able to respond to unexpected sickness or other absences. We hear horror stories of leisure centre staff and even centre managers having to clean their leisure centres, where their cleaning contractors have let them down.
With Green Fox Cleaning, our local approach with local offices and local staff means you will always have the support you need for your leisure centre. Our friendly local management team are always on hand with our 24-hour client and employee support line, and will be familiar faces when completing regular site visits to ensure the highest standards are being maintained.
4. - "What cleaning equipment and machinery will you use?"
If a cleaning company are proposing the placement of mops at your leisure centre, it is time to keep looking. With the build-up for body fats and the floor textures, the selection of the most effective cleaning chemicals AND machinery is key to delivering the best results at your leisure centre, day after day.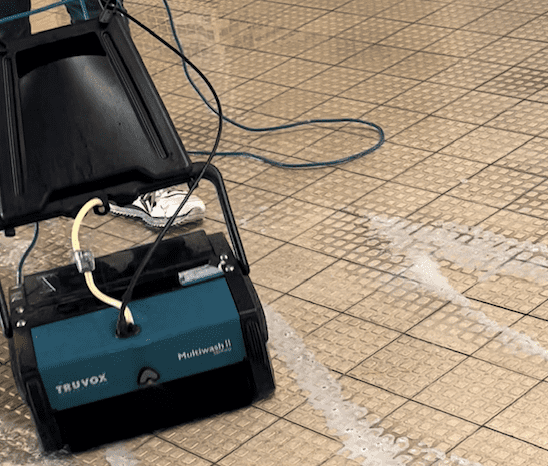 We hope you have found this article on leisure centre cleaning services useful. Asking the right questions at the beginning of your search for a great commercial cleaning company will save you time in the long run.
You can click here to contact your local Green Fox Cleaning office, to see how they can help improve the appearance of your leisure centre.