Selecting the right company for nursery cleaning services
Selecting the company for children's nursery cleaning services to undertake daily cleaning services for your school or other educational premises is essential. With high numbers of staff and pupils attending your premises on a daily basis, the provision of a clean and safe environment is essential. Learn more here about making the right choice, first time.
Nurseries require all staff to be fully vetted to fulfil safeguarding requirements around children, and must be entirely trustworthy. It is important when making a decision that you look at the value being offered by the company, and not just the headline price.
Time and time again we hear from nurseries that have engaged the services of a national cleaning company that have promised the world, but failed to deliver. A lack of local presence will often mean little or no support when you most need it. If you have multiple premises in different locations, our approach means that each children's nursery will have a dedicated local office to manage the service proactively.
With us providing daily cleaning services to children's nurseries of all sizes throughout Hampshire, West Sussex, East Sussex and Surrey, we have written this article to help you make a safe choice, and ensure you can focus your efforts on developing your pupils, and not worrying about the cleaning of your school!
"We are delighted with the professional service we receive from Green Fox Cleaning. The service gives us confidence that our nursery is ready to welcome young people every morning ."

Nursery Manager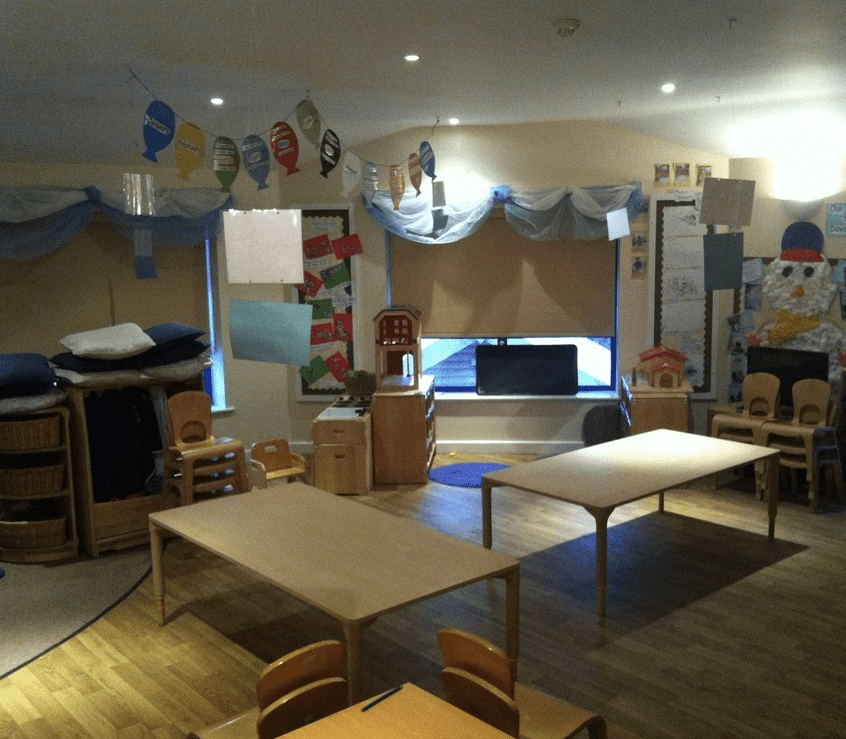 Top three questions to ask when selecting a company for children's nursery cleaning services
There are a number of key considerations when selecting a commercial cleaning company for your nursery cleaning services. Here are the top three key points we would recommend you ask any potential commercial cleaning company when you invite them to quote for your children's nursery cleaning services.
1 - "Are your cleaning staff directly employed by you, and how do you vet them?"
Don't be afraid to ask this question to anyone visiting your premises. A number of commercial cleaning companies use subcontractors and "self-employed" staff to avoid needing to pay pension, holiday pay etc which can make their price cheaper, but clients WILL experience reduced service levels as a result of this - why?
What this means in reality is they have little or no control over who is coming through your door each day as they don't employ them. Every member of Green Fox Cleaning is directly employed by us. Our vetting levels are extremely high and will include background checks through various sources, enhanced DBS background checks at all nursery and school sites, where the very highest levels of vetting for safeguarding compliance are required.
With our company Directors being former Police Officers with over 30 years service between them and training their exacting standards to every single local office personally, you can be assured that client safeguarding is at the top of our list at all sites.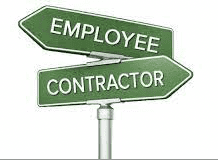 2 - How do the cleaning company train their staff?
A highly trained cleaner will take pride in their role following a proper investment in them by their employer, making them more efficient and ensure they clean to a far higher standard than an untrained cleaner. All Green Fox Cleaning employees are trained by our in-house British Institute of Cleaning Science (BICSc) trainers.
3 - "Can you GUARANTEE that our nursery will be fully cleaned every single day, even if any of our regular cleaners go off sick at very short notice?"
Turning up in the morning to find that your nursery has not been cleaned and is dirty from the night before is pretty much the worst case scenario when outsourcing your nursery cleaning services. At Green Fox Cleaning, we operate a live GPS employee attendance management system which is monitored 24/7 live-time by an on-call management every local office.
In the event a cleaner doesn't arrive as expected, an on-call manager is alerted immediately and will investigate, and deploy one of our mobile team if required, to ensure you NEVER turn up to a dirty nursery when you are due to open your doors shortly to lots of children and their parents!
We hope you have found this article on school cleaning services useful. Asking the right questions at the beginning of your search for a great commercial cleaning company will save you time in the long run.
With OFSTED inspections and the focus on the ability for you to be able to tackle any viral outbreaks, there really are no second chances or compromises when it comes to delivering the highest levels of cleanliness, day in, day out.
We hope you have found this article on children's nursery cleaning services helpful in making the right choice for your nursery or group of nurseries. You can click here to learn more about our Children's Nursery cleaning services throughout Hampshire, West Sussex, East Sussex and Surrey.