Student accommodation cleaning services - why choose Green Fox Cleaning?
Student accommodation is BIG business. Student halls of residence are appearing across towns and villages across the country.
Student accommodation now comes in many guises, with the largest setups being student halls of residence, with many students favouring this setup over student shared houses.
There are a number of benefits offered by student halls, including the following
High security levels (fob building access, CCTV etc)
Communal areas to socialise with other students
An all in one setup, with communal area cleaning, internet etc all in one fixed price.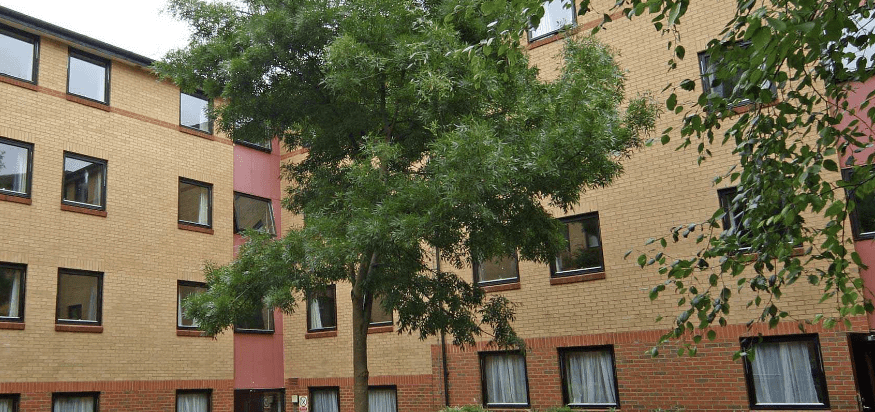 Many student halls of residence are now run as commercial ventures, with any profits invested back into the educational facilities. Student accommodation services must therefore offer great value.
Day to day communal area cleaning of these premises is important to keep the blocks not only looking great, but minimise the risk of any sickness or viral outbreaks - now more than ever.
With larger blocks commonly housing literally hundreds of students, you can quickly appreciate the challenge of making the right choice when it comes to student accommodation cleaning services - for both regular cleaning and deeper cleaning across summer holidays.
Deep cleaning of student accommodation
Having one week to clean hundreds of student flats, kitchens, communal areas and stairwells within larger blocks in a week or less is not uncommon. This can mean teams of 40 or more cleaning staff are required every day round the clock to complete these mammoth tasks.
Tasks will include, but not be limited to, the following:
Bedroom cleaning
Kitchen cleaning - to include oven cleaning
Professional carpet cleaning
Window cleaning services
Rubbish removal
Plus much, much more
Portsmouth is one such city that has experienced large growth for student accommodation year on year. These halls of residence are in all shapes and sizes, with their bright and vibrant external appearances drawing the eye to them. Student halls situated over 20 or more floors are not an uncommon sight.
The student accommodation cleaning services that we provide can include both daily cleaning for communal areas, as well as deep cleaning services over student move in and out periods, and work round the clock.
Why engage a student accommodation cleaning services company for your halls of residence?
When students and their family are looking for new accommodation, first impressions count. That is why the selection of a great cleaning company for your student accommodation cleaning services is essential.
Who wants to walk into a dirty lobby, or see a dirty room with reminisce of the previous occupant still in the room?
Our communal area student accommodation cleaning services are tailored to you and your student halls, so we can deliver the very best results, whilst offering you a great value service. We will work to your preferred times and have a clearly agreed cleaning schedule. We pride ourselves on our excellent reputation and reliability through our GPS tracked shifts monitored 24/7 by an on-call local manager. 
The benefits of our showroom cleaning service:
We hope this article has detailed a number of benefits of using Green Fox Cleaning. Below is a summary of our service benefits.
Highly trained staff
Fully vetted DBS checked staff where required
Local offices to deliver a local service, with local support.
24-hour client support line
Environmentally friendly yet highly effective cleaning products.
We hope you have found this article on making the right choice for student accommodation cleaning services useful.
Click here to contact your local office for a free, no obligation quote, and let us explain how we can help improve the appearance of your premises with our work.