TUPE and cleaning contracts s is a very important piece of legislation that everyone should be aware of that employs cleaners directly, or those that engage a cleaning company to provide their services.
What is TUPE?
TUPE relates to a piece of legislation called Transfer of Undertakings and Protection of Employment regulations. It is designed to protect the roles of workers when there is either a business transfer, or a transfer of services. It is the latter that is relevant to contract cleaning services.
So in simple terms, if you have a cleaner cleaning your premises, they may have a legal right to stay in that role, even if you change cleaning company. This is if the cleaner is employed mainly or wholly on the contract at your premises. Whether you employ the cleaner directly or they are employed by a company that provide your services, TUPE will still apply.
But I don't want the same cleaner - they are rubbish!
This is something that we hear more often that you could imagine. Companies even think it isn't worth changing company if they are stuck with the same cleaner, but just in a new uniform. The reality is that this couldn't be further from the truth. There are are very few people that are simply unable to clean well, as long as they are given full training, support and are motivated in their role.
At Green Fox Cleaning, here are two such examples of when TUPE has worked well.
Brasserie Blanc restaurant, West Sussex - We took on this contract in 2016 from another contract cleaning company. The venue reported they never saw a manager, and cleaning standards were poor. We re-trained the staff, paid them a fair wage (they were on the minimum wage) and this was the feedback from the general manager just one month later:
"Hi guys. I cannot believe the transformation with our cleaners since you have started - I would never have believed they were the same cleaners!"
2. Dental surgery group, Hampshire - We took this contract on in 2020. There were two cleaners in place who were very good at their job, but demotivated by their previous employer due to again being on minimum wage, and never getting cleaning products they needed to complete their role properly. Below is feedback from the practice group manager:
"Can I just say a big thank you, it is such a relief to have an efficient company looking after our cleaning needs and I know Tracy and Charlie are much happier working for you now. The proof is how little we have to communicate with you!"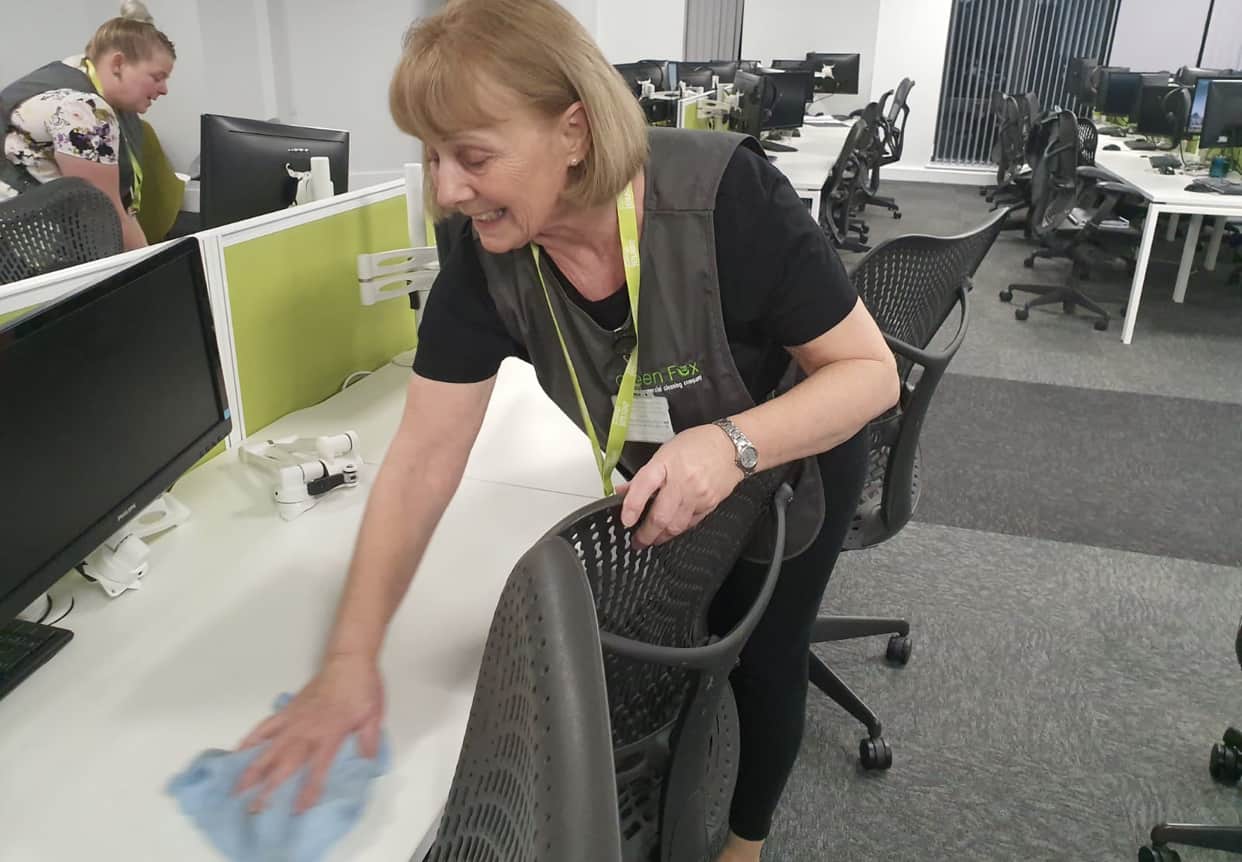 What happens if I engage Green Fox and the cleaner is still rubbish?
It would be naive to say that every cleaner will transfer and improve with training, as some people simply don't like work and may be completely resistant to change. If this happens, we have strict disciplinary process in place to manage such individuals and they will ultimately be dismissed if they cannot deliver the highest standards that we expect for all clients after we have fully supported them and worked with them to improve them.
The average fine at tribunal for breaches of TUPE is £10,000, PER EMPLOYEE! This is for both you as the client, and also for the cleaning company. This is not a piece of legislation to take lightly!
Are there ways around TUPE?
TUPE is a piece of law and must therefore be adhered to. There are however occasions where a transfer will not be necessary. Our experienced HR team ensure that we work to comply with TUPE in the most efficient and satisfactory way for all clients.
You can learn more about TUPE from this link at the Government website: https://www.gov.uk/transfers-takeovers