Veterinary practice cleaning
Veterinary practice cleaning is an area that requires specialist knowledge and cleaning. Much in the same way as doctor surgery and dental practices, clinical cleaning to the highest standard is essential. We clean in all of these sectors on a daily basis, and know exactly how to keep them clean and sterile. Vets cleaning is a specialist sector to work within.
Lets face it, would you ever consider taking your loved pet to a dirty vets? This Green Fox certainly wouldn't want to be there as a patient!
The use of the correct cleaning products and equipment, used in the correct way is essential. Daily cleaning is required to keep the premises safe for staff, visitors and their pets alike. The use of the wrong products or the wrong cleaning techniques will result in bacteria and germs being left on surfaces, posing a huge risk to animals recovering from operations and visiting for day appointments.
At Green Fox, we have full knowledge, processes and safety measures to prevent cross contamination when cleaning your veterinary practice. We clean both small and large practices with our highly vetted cleaners, both in city environments and in the rural.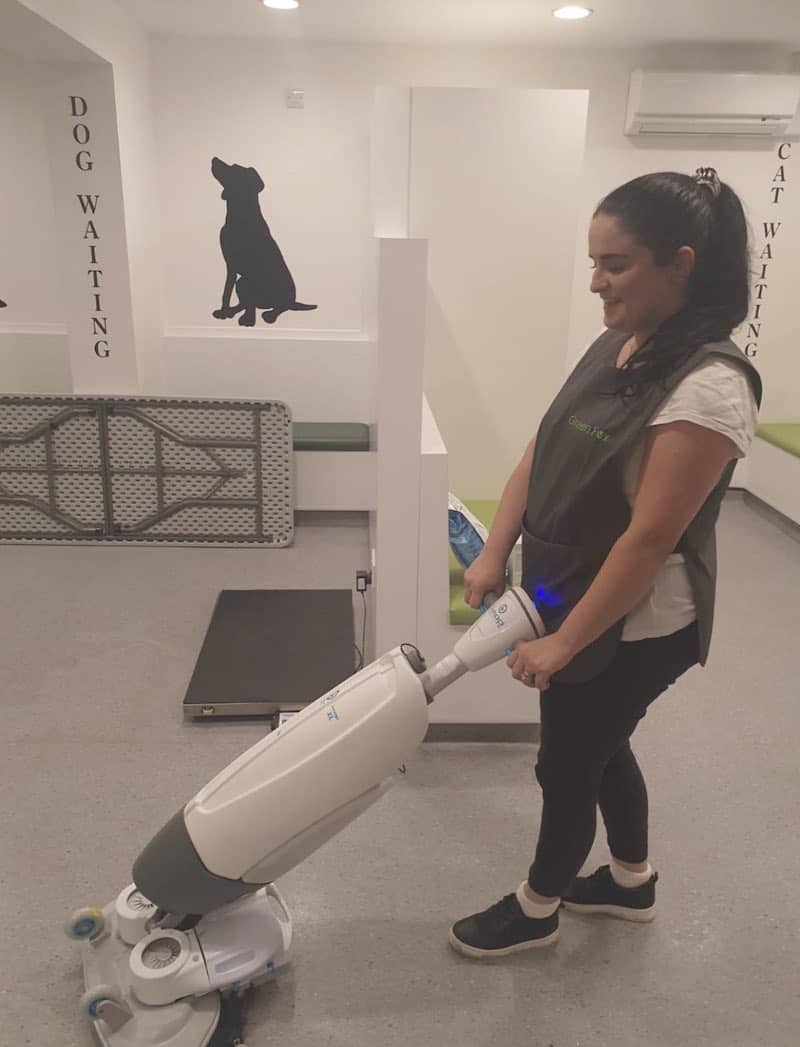 We have taken over vet cleaning contracts where previous contract companies have failed to deliver the expected cleaning standards and reliability. Missing a clean and coming into a dirty practice the next morning simply isn't an option for you. With our GPS tracked employees monitored round the clock by an on-call manager, we can guarantee you will never miss a clean.
Clean surfaces for your loved pet are the very least you should expect. After all, there aren't many pets that enjoy their trips to the vets.
If you would like to learn more about how we can help provide top quality cleaning services for your veterinary practice, please call 0333 050 1139 or click here to learn more about our cleaning work in the veterinary practice sector.
You can learn more about the history of veterinarian here.