More and more of us are looking for chemical free ways to clean our hard floors at home and work now when cleaning ourselves, but we don't always have the knowledge of what are the best chemical free options. Understanding the correct vinegar to water ratio for cleaning floors is one way to change the way you clean your hard floors, and do your bit to help the environment.
White vinegar is one such product that has many more uses and is a worthy addition to your cleaning cupboard.
As the most easily manufactured mild acid, vinegar has historically had a wide variety of both industrial and domestic uses (including its use as a household cleaner).
Vinegar is readily available, cheap, and safe. These three factors make it a great choice.
Do you know the correct vinegar to water ratio for cleaning floors?
What is the correct vinegar to water ratio for cleaning floors?
To make the perfect floor cleaning solution, you need to mix 1/2 a cup of distilled white vinegar per 4 litres of water. Give this a good mix, and you have the perfect mix. You can add around 20-30 drops of scented essential oil if you wish to soften the smell, but this is down to personal preference.
What floors can the cleaner be used on?
Vinegar can be used on almost all of your hard-surface floors at home and work, including tiled floors, laminate flooring and even wood.
You can even use it to make your carpets smell better - more on that later in this blog! Distilled white vinegar really is a versatile cleaning product.
How to clean your hard floors using vinegar mixture
The following four step process will ensure your hard floors look great first time, every time after cleaning them.
Vacuum the floor thoroughly to remove dirt and dust. This is especially important for hardwood floors, because any grit or other sharper debris could scratch the surface of the floor as you mop, causing irreversible damage.
Make your vinegar floor solution as detailed earlier in this blog.
Mop your floors using a damp, NOT wet mop. If you're using your mop on hardwood floors, it is essential that you wring your mop out as much as possible. A common mistake people make when mopping floors is having too much water on their mops.
Leave your floors to dry naturally. If you have wrung your mop out correctly so it is only damp when moping, this drying process should be fairly quick.
Following the above process should bring a great result every time.
TOP TIP FOR CARPETS!

A diluted solution of white vinegar can be sprayed onto carpets that don't smell their freshest. Mix one teaspoon of baking soda, one tablespoon of vinegar, and two cups of warm water in a spray bottle and, once the fizzing settles, spray onto your carpet.
We hope you now have full confidence in the correct vinegar to water ratio for cleaning floors, and even helping your carpets smell better.
You can learn all about vinegar if this article has peeked your interest by clicking here.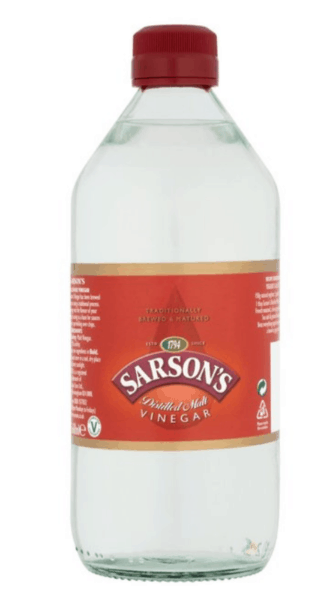 The best and easiest way to keep your hard floors looking great at home is to engage the services of a domestic cleaning company, who should have experienced cleaners that understand the best way to clean all surfaces.
If you are seeking a professional company for your workplace, click here to learn more about Green Fox Cleaning and see how we can help. We operate in all sectors of commercial cleaning.