Dealership cleaning services - why choose Green Fox?
When you're selling a new or used car at a main dealership, every last detail matters.
Be it the first impression of the showroom, the positioning of the vehicles, the atmosphere – they all contribute the buyer's experience. An immaculately presented car showroom demonstrates that attention to detail your customers expect. It reflects your brand, culture and experience and will positively influence vehicle sales. People don't trust scruffy showrooms - they expect those poor standards to continue to the vehicles being sold!
Our site dedicated car showroom cleaning operatives are fully-trained, experienced and work to detailed cleaning schedules based on your dealership cleaning services needs. The showroom and dealership cleaning services we are include daily cleaning up-to seven days a week, constant communication with your contracts management team, regular quality audits and absence cover to ensure consistent service levels.
why do you need dealership cleaning services for your premises?
When your customers walk through the door, it's not only the cars that they see.
Your showroom and dealership floors need to be spotless, desks uncluttered, windows gleaming and your toilets sparkling - all delivering the highest possible customer experience.
Car dealerships also face specific issues; white tiled floors affected by oil and tyre marks are rare to find in most corporate environments, but our experience in cleaning car dealerships means we understand how to tackle these issues. Our local office management teams know the best cleaning processes, products and machinery required for such issues – and the correct training to use them efficiently and effectively.
We can also respond to one-off events – new car model launches, marketing events or any other out-of-hours situation. We have worked at on Porsche, BMW and Mini stands at the Goodwood Festival of Speed the last two years which included the 50 years of BMW M Power celebrations. You can read about our work at those events by clicking here.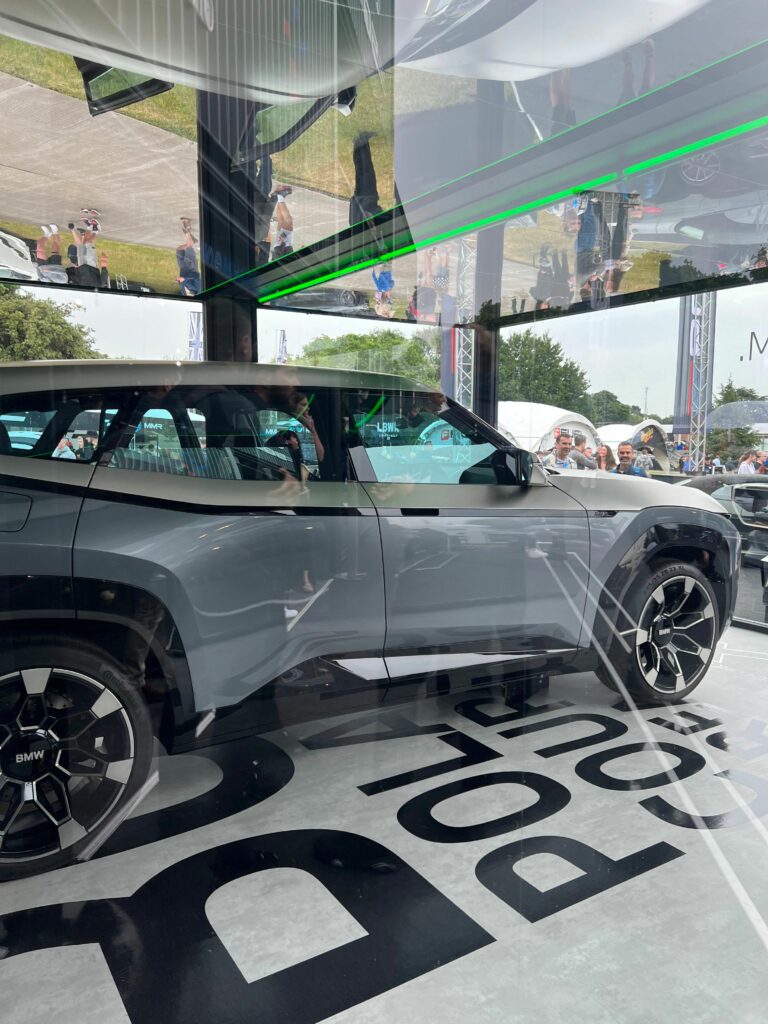 Our dealership cleaning services are tailored to you and your business so we can deliver the very best results, whilst offering you a great value service. We will work around your opening times and daily schedule in order to keep disruption to your business to an absolute minimum, and pride ourselves on our excellent reputation and reliability through our GPS tracked shifts monitored 24/7 by an on-call manager.
Our highly trained cleaners are experienced in cleaning all areas of car dealerships, including forecourts, offices, staff areas, customer toilets and workshops, leaving your entire premises beautifully clean and fresh. As a one-stop-shop for all your cleaning needs, our dealership services include everything you need to keep your business looking its best.
We hope you have found this article on making the right choice for car dealership services useful. Click here to learn more about our work in this sector, or click here to contact your local office for a free, no obligation quote for dealership cleaning services.
A brief history of UK car dealership showrooms
The automotive industry in the United Kingdom is now best known for premium and sports car marques including Aston Martin, Rolls-Royce, McClaren and Morgan amongst others. Volume car manufacturers with a major presence in the UK include Honda, Nissan, Vauxhall and Toyota.
The origins of the UK automotive industry date back to the late 19th century. By the 1950s, the UK was the second-largest manufacturer of cars in the world (after the United States), and the largest exporter. However, in the following 56 plus years, the industry experienced considerably lower growth than competitor nations such as France, Germany and Japan, and by 2008 the UK was only the the 12th-largest cars producer in the world.