How do you select a great restaurant cleaning services company?
Despite taking a huge knock during Covid, restaurants are back stronger than ever, as confidence has grown for people to dine out again, to spend time with friends and family.
Post Covid, it is essential for restaurants to not only look clean but actually BE clean. By actually being clean, we mean free from germs, dirt, and bacteria - not simply no obvious debris on the floor and a quick wipe around the toilets.
It was previously commonplace for a member of the restaurant team to quickly throw a mop and bucket around the venue after a long shift where they had been serving customers for many hours, with little or no training in relation to safe and professional cleaning.
Even now if you ask an average member of waiting or bar staff what colour coding is within cleaning, the chances are they won't know. If you want to know more about what colour coding is and how it prevents cross contamination and keeps your restaurant safe - click here.
Restaurants are now opening longer hours, giving tight cleaning windows
As many restaurants open longer hours to maximise profit margins, the cleaning often becomes tighter and tighter. Many restaurants now serve breakfast from 8am, and are often open until around midnight. This can result in a tight timeframe for a restaurant cleaning company cleaning team to get in, clean, and allow time for the floors to fully dry - all before staff arrive again to open up.
If you currently employ your cleaner in-house, ask yourself this - what processes do you have in place to make sure they turn up every single day? Imagine if your bar staff arrive at 8am to open up for breakfast and discover the cleaner hasn't turned up!
Sticky floors from spilled drinks the night before, dirty toilets and customers will be arriving in 30 minutes to eat - what do you do? With sites such as Tripadvisor making it so easy for every customer to review their experience at your restaurant - maintaining the highest standards of cleanliness at all times is essential.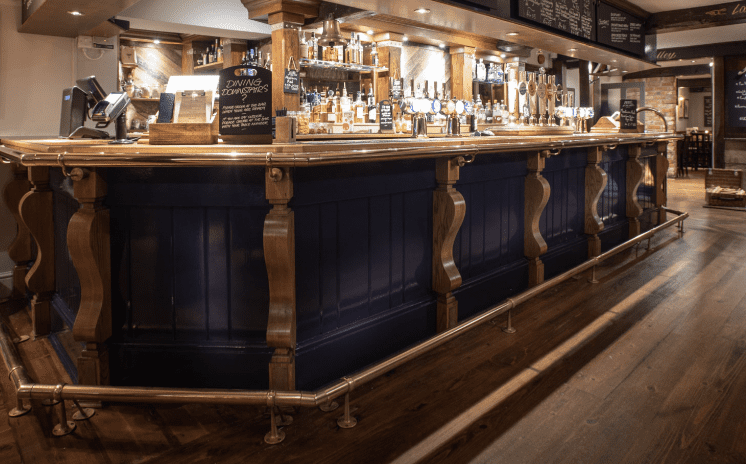 If you are employing cleaners directly for your restaurant cleaning - YOU are responsible for their training
If you employee cleaners in-house to clean your restaurant on a daily basis, you are responsible for training them to safely complete their work on an ongoing basis - not just when they first start,
Be honest and answer this question - when did you last provide professional training for your cleaners? What training records do you hold, in the event someone was injured today after the cleaner forgot to place a wet floor sign, or left something in an unsafe following their work, such as a spray bottle? If you are embarrassed or concerned by what your answer would be, it is time to seriously consider outsourcing your cleaning.
"But I have employed my restaurant cleaners in house, and wouldn't want them to lose their job!"
Even if you have employed your cleaner(s) in house for your restaurant cleaning for many years, the process to transfer their employment to a good commercial cleaning company is straightforward when the company are experienced in this process. At Green Fox Cleaning we have successfully transferred many employees from restaurant in-house cleaning roles to our employment. These employees have benefited from our great employee benefits package which is highly focused on their welfare, and they still feel part of the restaurant team where they have previously worked!
Why use a professional restaurant cleaning company?
Waiting staff serve drinks and food in a professional way - it's what they are trained to do. Chefs cook and serve food in a professional way - again as it is what they are trained to do.
In the same way, a professional restaurant cleaning company is good at cleaning. They understand the challenges of the role, and how to deliver the best possible results.
How to select the best restaurant cleaning company for your venue
When looking to appoint a restaurant cleaning services company to provide daily cleaning services at your venue, there are many things that you should consider. A company that only clean offices will not necessarily understand the different needs when it comes to restaurant cleaning compared to office cleaning. Don't be afraid to ask probing questions, such as these:
"What measures do you have in place to ensure we never miss a clean?"
"Do you clean other restaurants? Can you provide references from them?"
"How do you vet and select your restaurant cleaning staff?"
"Do you directly employ your staff, or sub-contract or use self-employed people?"
At Green Fox Cleaning, we can confidentially answer these questions, and any more you may have:
"We have an advanced GPS tracking system which our employees use to clock in and out for every shift. This is monitored 24/7 by an on-call manager, who is supported by a team of mobile cleaners. They are ready to respond to any failed clock in, to ensure you never miss a clean. We provide daily cleaning services to many restaurants and hospitality venues and have done for many years - we can provide excellent references.
These are both nationally recognised brands including Brasserie Blanc, and many independent venues. Our staff are thoroughly vetted through many stages, to include background checks, with all vetting undertaken by a senior manager. Our staff are all directly employed by us - we never sub-contract our restaurant cleaning services work, nor do we use self-employed cleaners where you have little or no control."
The above list is far from exhaustive, but gives an idea of what to ask any potential restaurant cleaning services company before making a decision.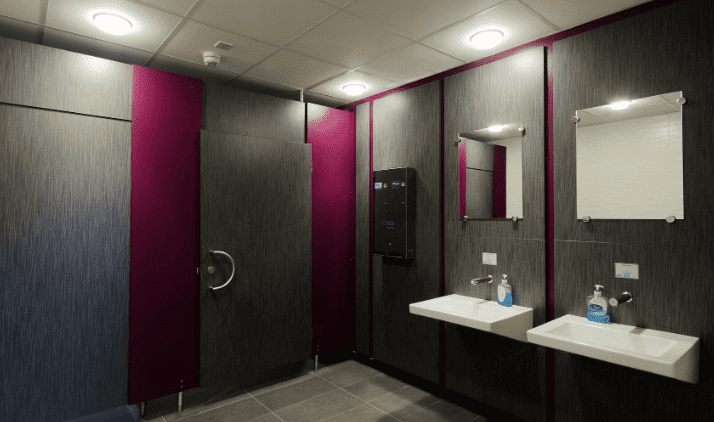 Benefits of outsourcing your restaurant cleaning services to us
If you select a good restaurant cleaning services company, the process should be seamless, and the benefits to your venue apparent from day one. Below are a number of benefits of using Green Fox Cleaning for restaurant cleaning services:
Highly trained staff, trained by our in-house British Institute of Cleaning Science team
A 24-hour client support line means we are there when you need us most.
GPS tracked staff monitored round the clock, with any absence actioned live time, meaning you will never miss a clean!
A LOCAL service, meaning we aren't trying to manage your contract for miles away!
Dedicated cleaning operatives at every site, ensuring personal pride is taken.
A fleet of mobile support cleaners on hand to respond to any short notice absence, to ensure you never miss a clean!
Regular site audits, to ensure high standards are maintained.
Dedicated managerial point of contact for every client.
Once again this list is not exhaustive, but gives you an idea of the benefits of using a good commercial cleaning company for your restaurant cleaning services.
We hope you have found this article on selecting the right commercial cleaning company for your restaurant cleaning services useful. If you would like to learn more about how we can help improve the appearance of your venue with a professional and reliable local commercial cleaning service, click here to contact your local office.