Chemicals that kill Covid used by contract cleaners
Chemicals that kill Covid used by contract cleaners use to tackle viral outbreaks can be the difference between an effective and ineffective treatment at a clients premises.
In the era of Covid-19 and other highly infectious diseases and viruses, careful product selection is key, and chemicals that kill Covid used by contract cleaners must be high on the list of products for the job.
A number of chemicals that kill Covid used by contract cleaners have been tested against envelope viruses similar to coronavirus, and will make claims to kill Murine Norovirus, Influenza and MRSA. They will have passed tests against EN 14476 & EN 1276.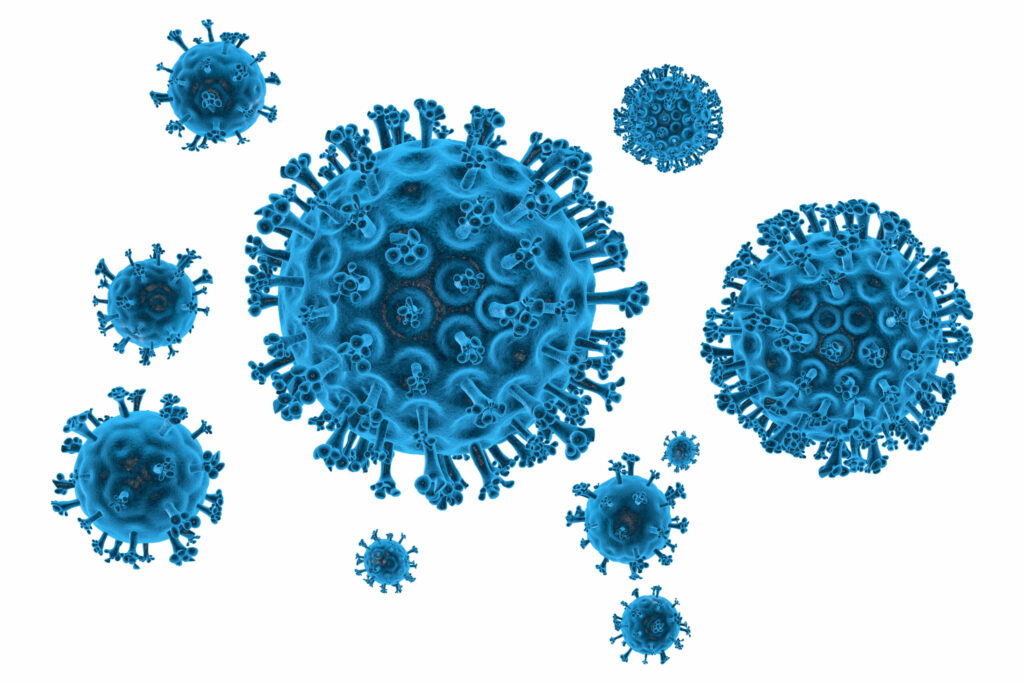 It is important to remember that coronavirus is a virus and not a bacteria, and as such a suitably tested anti-viral product should be selected to provide efficient treatment.
Most natural cleaners, that freshen and scent your home with natural antibacterials such as tea tree oil, will not be effective in killing the virus.
Contacting a professional contract such as Green Fox Cleaning will ensure that any outbreak or suspected outbreak at your premises can be tackled quickly, efficiently and effectively. They have the expertise to select the best chemicals that kill Covid used by contract cleaners.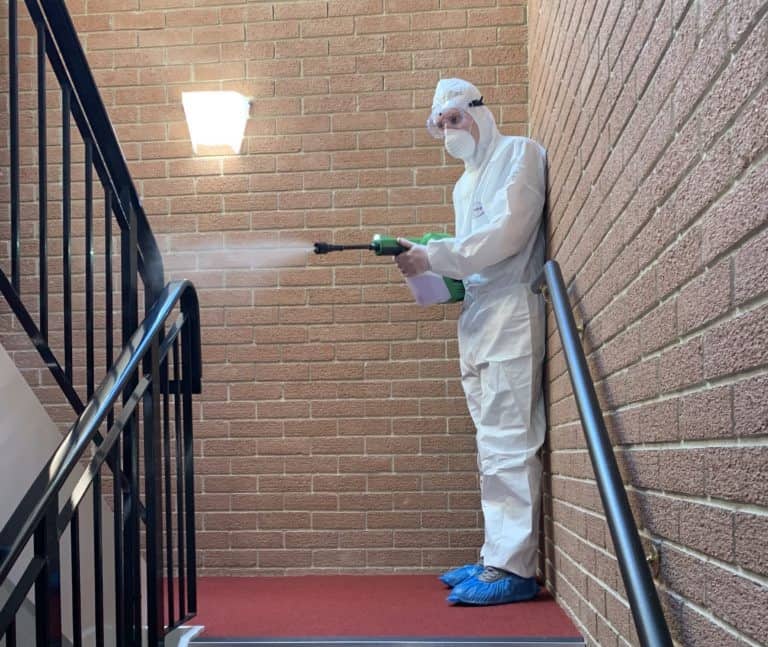 We have tackled such outbreaks using electrostatic technology and careful chemical selection, with treatments successfully completed in schools, retirement living premises, medical settings and much more.
10 Interesting facts about Covid 19 coronavirus
| | |
| --- | --- |
| Interesting fact 1 | Many people who become infected (18% or one in five people) do not even have a cough - considered a key indicator. |
| Interesting fact 2 | Covid-19 is also treated in the same way as regular flu - at home, symptomatically. |
| Interesting fact 3 | One of the most unusual symptoms of coronavirus is the loss of a sense of taste and/or smell. |
| Interesting fact 4 | On average, each carrier of a new coronavirus manages to infect 2 to 4 healthy people. This number is higher than seasonal flu (1.3) |
| Interesting fact 5 | Over 10 days, the number of infected in South Korea increased from 30 to 5,000. |
| Interesting fact 6 | The mortality rate from Covid-19 is still difficult to calculate with accuracy, but most studies estimate it at 1-3%. |
| Interesting fact 7 | In the age group of 70+, mortality exceeds 5%; 80+, every tenth dies of the virus. |
| Interesting fact 8 | Every day, the number of people infected with the virus increases by about a third. |
| Interesting fact 9 | In the air, the coronavirus remains viable (that is, it can infect healthy people) for three hours. |
| Interesting fact 10 | Antibiotics against coronavirus are useless. |
10 interesting facts about Covid 19
You can learn more about our specialist services to tackle Covid and other viral outbreaks at this link.
About Coronavirus and Covid 19
The most recent common ancestor (MRCA) of all coronaviruses is estimated to have existed as recently as 8000 BCE, although some other suggestive models place the common ancestor as far back as 55 million years or even more, implying long term coevolution with bat and avian species.
Retrospective investigations by Chinese authorities have identified human cases with onset of symptoms in early December 2019. While some of the earliest known cases had a link to a wholesale food market in Wuhan, some did not.
The World Health Organisation is clear that the likelihood of coronavirus being transmitted via sewerage systems is extremely low or negligible.
There is some evidence provided that COVID-19 infection may lead to intestinal infection and be present in faeces. However, to date only one study has cultured the COVID-19 virus from a single stool specimen. There have however been no reports of faecal−oral transmission of the COVID-19 virus to date (November 2020).
Where did the name COVID-19 come from?
COVID is a word made from facts about the virus, as detailed below:
CO - abbreviation of coronavirus
V - it is a virus
ID - It is also an infectious disease
19 - The year it was first discovered (2019)
Chemicals that kill Covid used by contract cleaners doesn't have to be your concern if you engage the right commercial cleaning company for your cleaning requirements.
To find out how Green Fox Cleaning can keep your business safe, click here to learn more.