What is included in commercial cleaning?
What is included in commercial cleaning?We are asked this more often than you could imagine when providing quotes to clients. They are unsure if their requirements are "normal" or will be acceptable to us.
The answer to this question?
Cleaning services offered will vary but most commercial cleaners will have the equipment and staff available to carry out everything from dusting desks and emptying bins to industrial carpet cleaning and window cleaning.
The scope of commercial cleaning
The scope of commercial cleaning will include routine and general cleaning – Including tiles, floors, internal walls, partition walls, furniture, lighting, suspended ceilings, window cleaning, dining and kitchen areas, washing facilities and more.
The benefit of engaging Green Fox Cleaning for your commercial cleaning requirements is that every single quote and service is bespoke and tailored to the client to meet their requirements and fit within their budget.
If you consider the number of different sectors that we operate in, it would simply be impossible to have a standardised cleaning schedule.
For example, the needs for standard office cleaning are very different to those of a gym or leisure centre, to those of a pub or restaurant.
All sectors require different skills, different chemicals and equipment, different risk assessments and method statements, and often different levels of cleaner security clearance.
Standard, common commercial cleaning duties
Standard cleaning duties will often include the following:
Vacuuming / mopping of floors
Cleaning of toilets and replenishing soap and toilet roll
Cleaning of kitchen areas
Sanitisation of door handles and other high touch points
Emptying of bins
Cleaning of internal glass to remove obvious marks
High dusting to remove cobwebs
Less common commercial cleaning duties
Less common but perfectly normal cleaning duties may include the following:
Open, clean and reassemble coffee machines
Clean gymnasium machines and equipment
Cleaning saunas and jacuzzis
Clean golf course driving bays
And so on....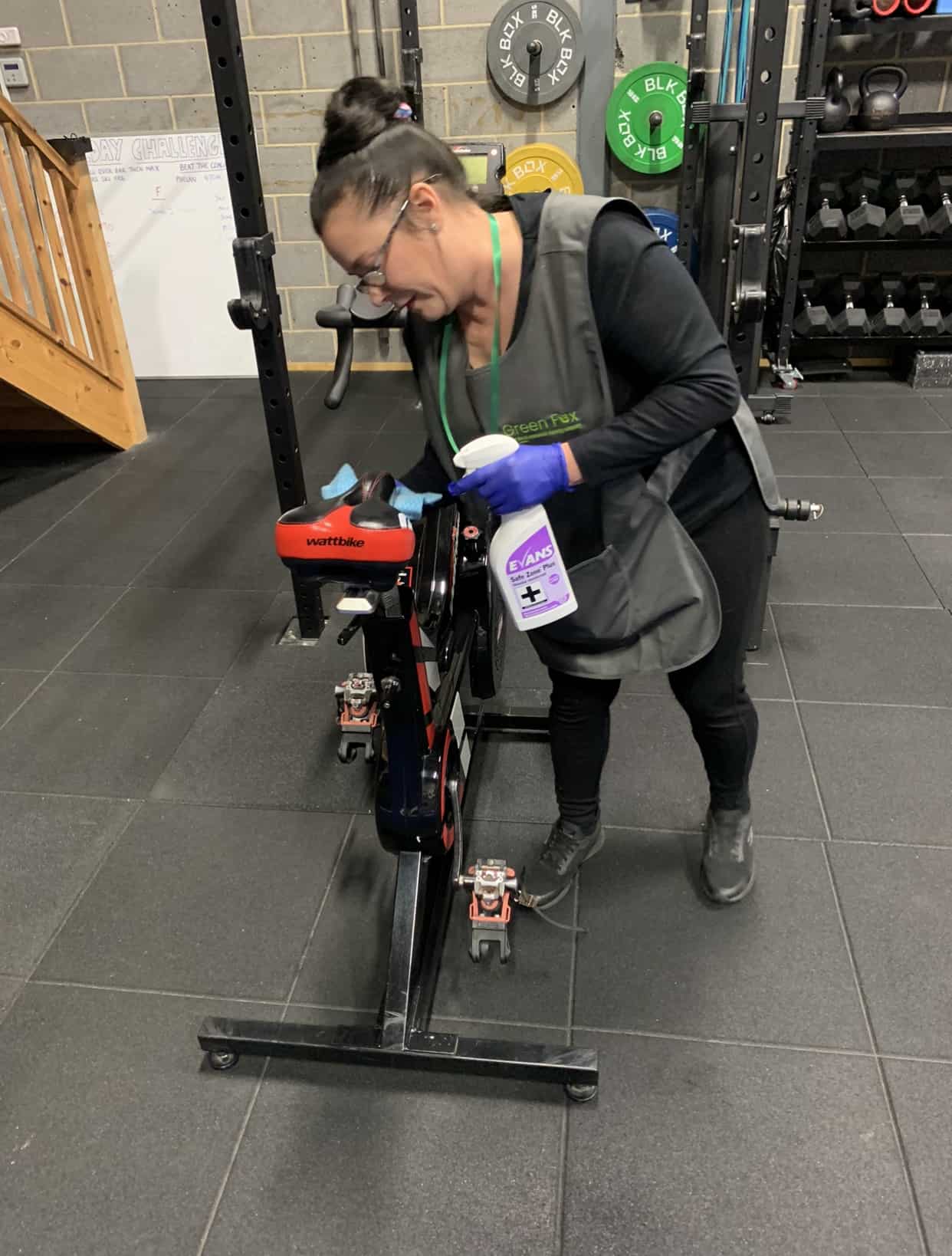 You get the idea, that the possibilities of commercial cleaning schedules are almost endless.
INTERESTING FACT:

Believe it or not, the first commercial cleaning company began its existence over forty years ago. In 1968 in Norman, Oklahoma a student at the University of Oklahoma decided that he needed to supplement his income. He began to market a service to local businesses that he would do cleaning at night after his classes.
Any good commercial cleaning company should make your wish their command and meet your requirements, as long as the requests are reasonable and not dangerous - for example expecting a cleaner to balance over a hot grill to clean a cooker hood (yes, we have been asked to do this before!)
Interesting commercial cleaning facts
A typical office phone contains about 25,000 germs per square inch
Whenever you flush your toilet, "toilet plumes" or small waste particles get sprayed into the air which can go in your mouth. Always put the toilet seat down before flushing!
Iceland, according to researchers at Columbia and Yale Universities, is the cleanest country in the world having a score of 93.5. While Sierra Leone ranks the lowest having only a score of 32.1. The scores were based on several factors such as water and air quality; greenhouse emissions; environmental public health; and the diversity of the ecosystem.
15% of men and 7% of women don't wash their hands after going to the toilet, and just 1 gram of faeces can contain 1 million bacteria and 10 million viruses.
Office desks are often found to be 400 times dirtier than a toilet seat!
On average, men have 10% to 20% more germs on their desks than women.
Companies taking cleaning more serious is helping reduce staff sickness rates. In 1993, the average number of days sick per employee was 7.2 per year, compared to just 4.4 in 2019.
Taking your workplace cleaning seriously helps shows your employees you care about them.
To find out more about commercial cleaning services provided by Green Fox Cleaning, click here to find out more.
What is included in commercial cleaning? Hopefully you now have a better understanding of just how wide the scope can be.
Learn more about the history of commercial cleaning by clicking here.